Pan American Silver releases 2022 Sustainability Report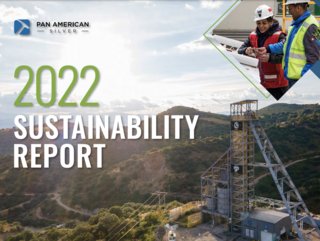 This is the 13th year of the Pan American Sustainability Report
Pan American Silver President and CEO Michael Steinmann says focus on ESG continues to be a priority for the mining company
Pan American Silver Corp. has released its 2022 Sustainability Report which details the company's performance when it comes to ESG, as well as outlining plans for 2023.
Pan American has reported a 19% reduction in greenhouse gas emissions, and reduced water use of 14%. Some US$14.7 million was reportedly invested in local communities, with US$1.4 billion spent on wages, services, taxes, that had an indirect benefits to the economies in which they operate.
The company operates silver and gold mines in Canada, Mexico, Peru, Bolivia, Argentina, Chile and Brazil and has been operating in the Americas for more than 30 years.
"As we look forward to 2023 and beyond, our focus continues to be on delivering strong operational and ESG performance," said President and CEO Michael Steinmann.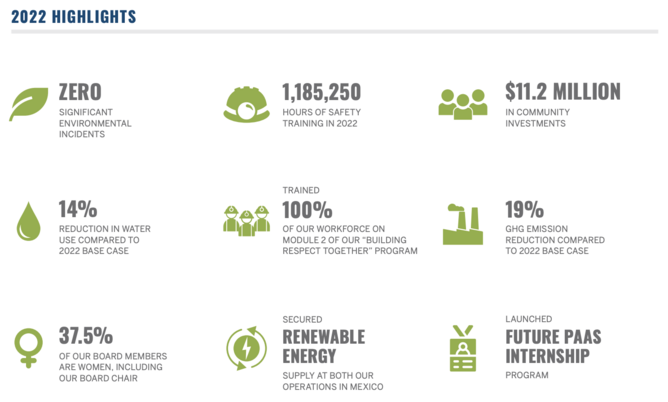 Pan American's ESG performance
Pan American ESG performance 'in top 10%'
As part of the ongoing sustainability efforts, renewable energy has also been secured at both operations in Mexico.
Against a backdrop of talent shortages, Pan American also launched an internship programme aimed to attract and develop young talent – Future PAAS.
The report was been prepared using Global Reporting Initiative (GRI) Standards, including the GRI Mining & Metals Sector Disclosures, and the Sustainability Accounting Standards Board (SASB) Standard.
Pan American also says the acquisition of Yamana Gold Inc. in March 2023 will allow it to leverage best practice when it comes to sustainability. The 2023 Sustainability Report, issued in 2024, will incorporate information on the assets from the Yamana acquisition.
Putting this into perspective, S&P Global ranks Pan American in the top 10% in the Metals & Mining industry in 2022, and included in the S&P Global Sustainability Yearbook 2023.
This is the 13th year that Pan American has published a Sustainability Report.
READ the full report here.