Schneider Electric on Sustainable Mining: Meet the Speakers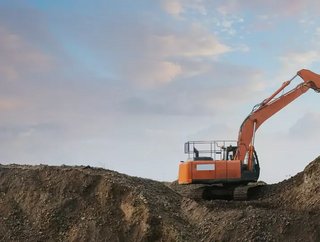 Three of the leading industry experts sharing their thoughts on how technology can pave the way for a more sustainable mining, minerals and metals future
Like almost every other sector, the mining, minerals, and metals industries are being placed under the microscope regarding their sustainable endeavours and efforts to address their environmental impacts. Being these essential industries in our 21st-century lives, as they form the basis of global economic growth enabling other industries such as renewables, digitalisation, consumer packaged goods or EVs, these minerals are also just as critical in reducing the overall carbon footprint across industry especially where electrification is front and centre in the energy transition. 
So how does such a fundamental and energy-intensive sector make the changes it needs to make in helping to avoid a global climate crisis? 
Schneider Electric Webinar: 'Five evolutionary technologies towards sustainable mining, minerals & metals' 
Taking place on Tuesday, October 19, 2021, Schneider Electric's sustainability-focused webinar will highlight the importance of working towards a decarbonised future for the mining, minerals, and metals industries and reveal the five evolutionary technologies that will kickstart change. 
John Kwarta, Schneider's Global Strategic Accountant Executive, Ron Taglieri, Global Efficiency Offer Manager at Schneider Electric Energy & Sustainability Services, and Victor Dunand, Microgrids Business Development Manager specialising in decentralised energy, microgrid and analytics, will be discussing: 
● Where and how to start on your sustainability journey 
● How to extract actionable insights from your data 
● Funding energy and sustainability in the 'New Now' 
● How to improve your energy mix - offsite vs onsite renewables 
● Why integration of power and process should be your next step
And you won't want to miss out! 
Meet the speakers 
John Kwarta 
Racking up over 18 years of experience working with Asset Intensive industries such as mining, metals, and oil and gas, John Kwarta holds an impressive industry portfolio. He has aided a number of regional mining projects in Canada, Latin America, China, and Europe, and is a proud member of Schneider Electric's Mining and Metals segment. Mr Kwarta is passionate about the importance of high-performing teams and operational systems and remains eager to stimulate motivation for growth within his sector of expertise, using his extensive knowledge of working in marketing, R&D, and project commissioning to his advantage. 
Ron Taglieri 
As Demand Offer Manager for Schneider Electric, Ron Taglieri boasts responsibility for ensuring the company's clients are delivered the promised products, services, and solutions that set Schneider Electric and its partners apart from the rest of the field. Mr Taglieri has worked hands-on, developing programmes that allow clients to identify, align, and prioritise activities that benefit their financial and sustainable goals. With an abundance of experience, possessing over thirty years of service in the energy industry and working in sectors such as energy trading and supply-side operations, Mr Taglieri is eager to impress the importance of energy in achieving our sustainability goals. His wealth of knowledge is invaluable. 
Victor Dunand 
Victor Dunand is a strong believer that growth and change happen when people, technology and business combine. Flaunting a decade of experience in the electricity delivery chain, and with an extensive technical background in computer science and electrical engineering, Mr Dunand has pledged to help transform the energy, communication, and transport systems, with his sights set on tackling climate change. 
To register for Schneider Electric's 'Five evolutionary technologies towards sustainable mining, minerals & metals' webinar: 
EMEA and APAC: Click here! 
Americas: Click here!