Supply Chain & Operations
Turning BHP's sludge into decarbonised dollars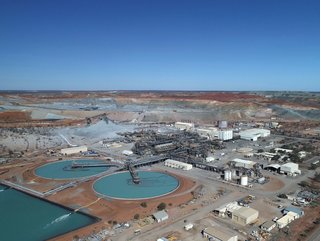 How some 'crazy Googling' and corporate persistence from Samantha Langley at BHP's Nickel West team led to a whole new decarbonisation strategy
Sometimes the solutions to our problems stare at us in the face - or in BHP's case, lie directly under our feet.
Samantha Langley and her BHP team at Nickel West in Western Australia were grappling to identify a solution to its mine waste and reducing carbon emissions.
The spark to a flame came from an unexpected source: colleagues had stumbled on old academic reports, published back in 2005, on the internet from British Columbian scientists about the ability of Mount Keith - whose tailings dam is 5kms wide - to store carbon dioxide.
An astonished Langley went home, put the kids to bed and promptly did some "crazy Googling" into the night.
When magnesium oxide meets carbon dioxide it creates magnesium carbonate (MGCO3). The IPCC states that the fraction of carbon dioxide stored through mineral carbonation that is retained after 1,000 years "is virtually certain to be 100%".
"I couldn't believe it," she explains in a recent 'Sinking Big: BHP's Carbon Blessing' Tech Now podcast.
"Firstly it struck me as an amazing storage opportunity for carbon dioxide, and then I thought 'how did I not know and miss this?' I just knew in my heart I had to do something."
The slump in nickel and global financial crisis meant the opportunity wasn't on the corporate radar.
Undeterred, Langley embarked on a new journey educating BHP's management and it was only after a second chance meeting with Mike Henry that BHP's sustainability wheels went into motion.
"I told him it's a safe, permanent and a true form of carbon dioxide removal," said Langley.

"He emailed me straight back and connected me with the Head of Innovation Sustainable Operations, and we ended up building this great relationship. At that time the nickel price wasn't great but we kicked off the studies and now it's part of our decarbonisation programme.

"It shows you need both - you need upswell from asset teams and support from management, and things start to happen."
Capitalising on Mount Keith's carbon offset potential
The original 2005 study found the Mount Keith dam was storing around 40,000 tonnes of carbon each year, around 11% of the mine's emissions.
Today BHP can't claim any credit, as it's not ratified by the government as an official carbon stink, and won't be until a methodology for measuring mineral carbonation is agreed between government and industry.

But a much bigger prize awaits. By employing new technologies, and turning over the tailings, the rate could be increased. Ultimately the prospect of 100% carbonation is the goal.
"We could do that by thermal activation, by heating the minerals up, and by chemical activations to use agents to store more carbon - we're moving into more engineering-type solutions, which generally come at higher cost, and higher energy input, but allows us to treat much more carbon storage," said Langley.
She added that the total capacity could be 4mn tonnes a year. Mount Keith's full potential could be worth half a billion dollars a year in carbon credits, and anything up to $1.5bn.
"In a perfect world we'd get to 4mn tonnes, but it comes with increasing and different costs. It's enough to offset Nickel West's entire emissions, plus the emissions from all our iron ore businesses in WA, and have some to spare."
It's clear that nickel might not be the only thing of value that comes out of Mount Keith in future.