Wärtsilä decarbonising Suriname gold mine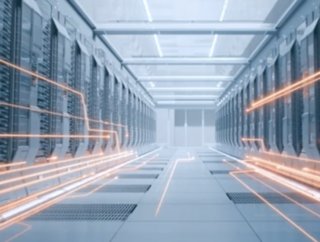 Wärtsilä announces its first utility-scale energy storage system in South American country
Technology group Wärtsilä will supply a 7.8MWh energy storage system to 'a leading gold mining company' to help achieve its climate targets and decarbonisation goals at a mine in Suriname.
This is the first utility-scale energy storage system to be built in Suriname and Wärtsilä's first energy storage project in the country. The order was booked to Wärtsilä order intake in Q4 2021 and the facility is expected to become operational in late 2022.
The integrated energy storage system will improve efficiency at the gold mine's power station by reducing the need for emergency back-up spinning reserve, therefore lowering fuel consumption. The project is estimated to reduce the mine's emissions by 5,600 metric tonnes of CO2 equivalent per year. This optimised energy system will extend to improvements across the lifetime of the engines and reduce operation and maintenance costs.
The facility will include Wärtsilä's GridSolv Quantum, a fully integrated, modular and compact energy storage system, as well as the GEMS Digital Energy Platform, Wärtsilä's advanced energy management system. GEMS will control and optimise the portfolio of both the existing generating sets and the new energy storage system.
GEMS will also evaluate opportunities to integrate renewable energy assets at the facility to further decarbonise mining operations, further reduce operations costs and provide clean electricity to surrounding communities.
"With our holistic approach to power systems and expertise in different power generating assets, we can support our customers in decarbonising their operations. Wärtsilä is pleased to help improve reliability, efficiency and sustainability at mining stations in Suriname and around the world with our energy storage solutions," said Marc Tarbox, General Manager, Contract and Agreements, Americas, Wärtsilä Energy.
"Wärtsilä has global experience helping customers with isolated grids optimise system efficiency. GEMS continues to serve as a mature control technology, allowing customers to easily integrate new resources and intelligently optimise the dispatch of all power assets within a hybrid system."
Orea Mining Corp. has closed its non-brokered private placement previously announced on January 18. The Private Placement was oversubscribed, raising gross proceeds of CAD$800,000 through the issuance of 6,666,667 units at a price of CAD$0.12 per unit.
In French Guiana, Orea holds a major interest in the Montagne d'Or mine development project and is also advancing Maripa and Suriname gold exploration projects. Last July a binding term sheet was signed to acquire up to a 75% interest in an advanced-stage exploration project located in a significant alluvial and small-scale open pit gold mining district in Suriname.
WEC Energy Group is testing co-firing hydrogen with natural gas at one of its power generation plants in Michigan's Upper Peninsula, marking one of the first hydrogen power pilot programs of its kind in the US. The units use a technology known as RICE (reciprocating internal combustion engines), and the engines were manufactured by Wärtsilä.