Axora launches global challenge for digital technology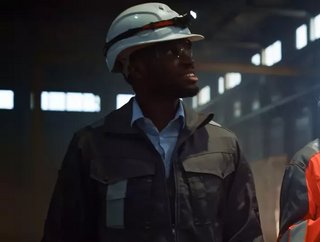 Axora, the industrial B2B digital solutions marketplace, has launched 'The Axora Cost-Saving Technology Challenge' to discover game changing innovations
Axora is launching the world's first international competition to discover new cost-saving digital technology for industrial companies, which can produce rapid benefits within a year.
Axora
The Metals & Mining and Oil & Gas sectors have recently experienced budget cuts of 20% on average, driven by a variety of factors including the global pandemic, slump in demand and price wars. The Axora Cost-Saving Technology Challenge aims to transform these industries by discovering innovative, digital solutions that reduce cost fast and pay for themselves, whilst achieving the same or improved productivity, health and safety and sustainability standards.
Digital Transformation
"While digital solutions can help to get work done quicker and more cost-effectively, they typically require a three-year ROI, and if there's no flexibility in the budget, a full budget planning cycle is needed to get things moving", said Dr. Nick Mayhew, Chief Commercial Officer, Axora.
"Yet, extra financial cost is often incurred in delaying digital projects, so customers have asked us to highlight solutions that can have an 'in year payback' whereby the cost spent on the solution and deployment will be more than recovered within the budget year - this accelerates the timeline and drives positive business impact, quickly."
The Axora Cost-Saving Technology Challenge
Axora is keen to learn of any digital cost-saving innovation which: meets the 12-month payback timeframe; can be deployed in any part of the value chain including upstream, downstream or midstream oil and gas, metals processing or mining; and is ready for market. The Axora Cost-Saving Technology Challenge is open to entrepreneurs, start-ups, academics and sector leaders across the world. The competition will be judged by a panel of leading industry experts.
"We're passionate about supporting our industries and customers through all forms of digital transformation and the cost-saving solutions we are searching for could also provide a lifeline to many mining and metals and oil and gas companies in the current economic climate," added Dr. Mayhew.
Improving productivity, safety and sustainability
Up to ten finalists will be chosen to pitch their solutions at a digital pitch day later this year, after which Axora will validate the ROI models and vet the solutions. The winner will receive the 'Axora Market Accelerator' sales and marketing package worth £10,000. This includes a two-hour workshop, promotion through Axora's thought leadership content and inclusion into its digital demand engines, providing the opportunity for the winning solution to benefit thousands of industrial companies. Entries are open until May 31. Full details of the competition including terms and conditions can be found here.
To learn more about the Axora B2B digital solutions marketplace read our feature in the latest issue of Mining Global magazine.