BHP Procures Cloud Services from AWS and Microsoft Azure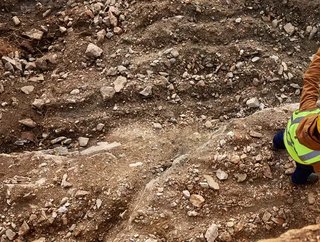 Mining Global takes a look at BHP's procurement of cloud services from AWS and Microsoft, and how they will drive the companies development
BHP, headquartered in Melbourne, Australia, has partnered with Amazon Web Services (AWS) and Microsoft as its long-term cloud providers. The procurement of technology support from these companies is a result of BHP's intentions to improve the safety, productivity, and reliability of its assets across global operations.
BHP is making use of Microsoft's Azure platform to host the company's global applications portfolio. BHP plans to reduce its dependency on regional data centres by working with Microsoft to improve the way it uses current Microsoft licenses, as well as its use of SAP applications. The partnership between these two companies results in a strategic plan to meet BHP's safety, productivity, and sustainability targets, while allowing Microsoft to further develop its existing Cloud functions with Office 365, Dynamics 365, and Azure.
"Microsoft will help deliver strong digital capability, data support, and security, which will help BHP accelerate its journey to cloud, transitioning its global applications including SAP, in a portfolio move to Azure. This represents the transition of up to 17,500 TB of data to Azure," - Microsoft. 
BHP will also make use of AWS and its data analytics and machine learning capabilities to support its digital transformation. AWS will leverage its intelligence for fast-paced developments to improve operational performance across the globe.
Laura Tyler, Chief Technical Officer at BHP, explains how working with both of these tech giants has provided value to the company, and highlighted how cloud services are important for its digital transformation. "Digital technology is in everything we do at BHP, from how we connect to our customers and partners every day to how we extract and find resources more safely and sustainably," Tyler says. "We are leveraging next-generation technologies like cloud, machine learning, and data analytics to solve complex business problems and unlock value even faster."
"Cloud is the foundation to our plans, and it will enable us to deploy digital solutions to the frontline quickly and at scale. Cloud will dramatically reduce the amount of hardware on sites and reduce costs," - Laura Tyler, Chief Technical Officer at BHP.
For more mining industry insights, check Mining Global magazine.