Supply Chain & Operations
Copper miner Austral Resources' A$30m IPO funds growth plans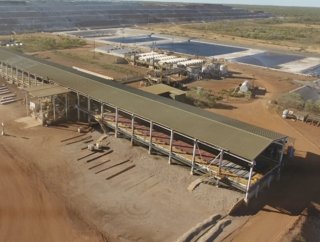 Copper producer Austral Resources Limited's latest quarterly report highlighted how funds from its recent IPO are being invested to boost mining activity.
Austral completed its ASX listing in November with an oversubscribed IPO which raised A$30m to develop its new Anthill Mine and process into copper cathodes at its Mt Kelly SXEW plant.
Mining began at Anthill on 7 January, with the first copper ore exposed on 26 January.
The Anthill Mine development and Mt Kelly plant refurbishment is progressing to schedule, which should see Anthill processing copper ore in Q2 of 2022 – with a planned capacity of 10,000tpa of copper cathode production from mid-2022.
This means Austral is on track to commence production at that rate for four years, which would generate an expected A$130m at current prices and exchange rates.
Copper prices rose more than 20% in 2021 and stocks around the world are low.

Bright future ahead for copper mining innovator Austral
Brisbane-based Austral Resources purchased Lady Annie Operations from CST Minerals in 2019. Since then, Austral has increased efficiencies and optimised mining operations at the four open-cut pits (Lady Annie, Lady Brenda, Mount Clarke, Flying Horse) which historically produced up to 30,000tpa. The aim is to up that output to 40,000tpa with the development of Anthill.
Austral aims to become a leading player in the mining sector through operational excellence and innovation.