$218mn innovative MinEx Cooperative Research Centre launched in Australia to innovate mining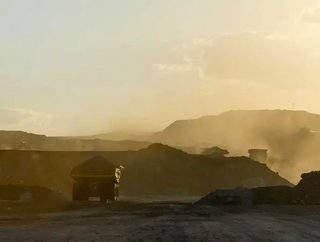 The world's largest mineral exploration collaboration has officially launched, as it looks to develop technology to increase the discovery of new mine...
The world's largest mineral exploration collaboration has officially launched, as it looks to develop technology to increase the discovery of new mineral deposits.
The MinEx Cooperative Research Centre (MinEx CRC) is a $218mn research collaboration that was launched this week by the Hon Dan van Holst Pellekaan MP, Minister for Energy and Mining.
MinEx CRC secured $50mn in Federal Government CRC funding. This latest funding follows significant backing from over 34 Mining Equipment, Technology and Service (METS) industry leaders and a commitment of around $165mn over the next ten years.
Backers of MinEx CRC include major miners BHP, South32, Anglo American and Barrick as well as research organisations such as CSIRO, Curtin University, the University of Adelaide, the University of South Australia, the University of Western Australia and the University of Newcastle, together with Geoscience Australia, and all the Geological Surveys in Australia, with significant contributions from New South Wales, South Australia and Western Australia.
With an increased cost of drilling significantly impacting lowering exploration activity in Australia over the last 20 year, MinEx CRC will focus heavily on improving that balance.
Related stories:
Ten tech startups to disrupt the mining industry through the Unearthed Accelerator
BCG Engineering utilises 3D mapping technology to bring $900 million Giant Mine project to life
First Cobalt Corp: 2018 and the rising tide of Cobalt
MinEx CRC CEO Andrew Bailey said Australia has the chance to reverse this trend. "We will develop new exploration tools and new ways to deploy them, that will recognise the fundamental importance of collecting data from the subsurface," he said.
"Lowering the cost of drilling, while gathering critical exploration data, means we can drill more holes and discover more deposits.
"Cheaper, safer and more efficient drilling technologies have the potential to increase our chance of finding new deposits, and decrease the cost of developing them – providing Australia with a more competitive and sustainable mining industry."
The CRC is dual headquartered in Western Australia and South Australia.
MinEx CRC's research will focus on three key areas:
Developing more productive, safer and environmentally friendly drilling methods to discover and drill-out deposits, including coiled tubing drilling technology.

Developing new technologies for collecting data while drilling, bringing forward mine production.

Implementation of a National Drilling Initiative (NDI) a world-first collaboration of Geological Surveys, researchers and industry that will undertake drilling in under-explored areas of potential mineral wealth in Australia.