Drones in the sky of diamonds: Drones can combat illegal mining in India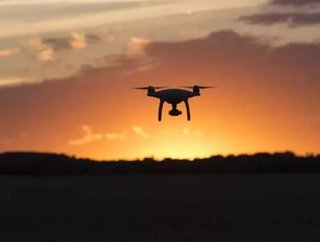 Unmanned aerial vehicles such as drones, could play a key role in the fight against illegal mining activity, says Indias ministry of mines. In a note r...
Unmanned aerial vehicles such as drones, could play a key role in the fight against illegal mining activity, says India's ministry of mines.
In a note released late in 2016, the Ministry of Mines called upon state Government of India to explore the role that drones can play in governing in the mining industry.
In recent years, unmanned aerial vehicles are becoming more and more a norm across the industry. Large mining companies such as BHP Billiton or Caterpillar Mining are already investing in drone technology to explore how it can increase efficiency and productivity of mining operations all the while proving a cost-effective measure.
In 2016, drone technology company Airware acquired the drone data analytics company Redbird, which already worked closely with a number of mining companies including CAT Mining – be sure to look out for our exclusive interview with Jonathan Downey, Founder & CEO of Airware in the February issue of Mining Global.
The Ministry of Mines developed the Mining Surveillance System (MSS) in 2016, a satellite-based monitoring system which aims to "establish a regime of responsive mineral administration, through public participation, by curbing instances of illegal mining activity through automatic remote sensing detection technology."
Following the conception of the MSS, the Ministry of Mines has pulled together a number of explorative uses for Unmanned Aerial Vehicles (UAV) specifically targeted to the mining industry:
For exploration work:
Carrying out initial aerial survey of areas to help the planning stages of exploration activities
Physical terrain mapping and segregation of land use
Surveying and mapping of forests
For mining, Public Service Undertakings in India:
3D modelling and digital elevation modelling of mines for efficient mine planning
Volumetric analysis of the extractions and dumps will not only be helpful for routine automation but also for periodical stock verifications
Tracking movements of trucks on the mining site using target tracking feature on drones
Reclamation studies using the ortho-photography or LiDARs
Lease boundary fixation using the on-board GPS of drones
For States and IBM:
Lease boundary verifications and geo-referencing of the leases
Carrying out aerial surveys at regular interval to study the difference in patterns which in turn can be used for analysing the mining activities
Monitoring of illegal mining activities, even in cases of sand mining
Using thermal cameras, drones can also be deployed at night to see if any illegal mining activities/transportation are being carried out
Target tracking feature can be ideally used for tracking movement of illegal trucks.
The January 2017 issue of Mining Global is live!
Follow @MiningGlobal
Get in touch with our editor Dale Benton at [email protected]