Exyn Technologies Distributes Mining Safety And Efficiency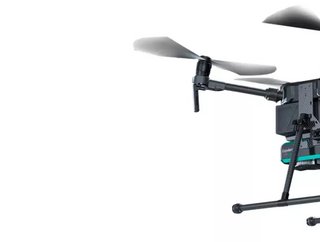 Exyn Technologies, pioneers of GPS-denied drone technology, has partnered with OPTRON to distribute its products to the African mining community
Since it was founded in 2014, Exyn Technologies has gained a lot of traction in the mining industry, providing vital technology to keep operatives safe. The company has announced a partnership with a technology distributor, OPTRON, to supply its offerings alongside its current geospatial technology portfolio. What does this mean for health and safety in African mining operations? But first…
What Is Exyn Technologies?
Exyn Technologies develops autonomous systems, robotics, and industrial engineering solutions. The company is pioneering automated aerial robotics technology for operation in GPS-denied environments. The firm is committed to providing world-class autonomous robotics to industries, which possess an abundance of data to allow for new insights and smarter decision-making practices. Exyn has envisioned a collaborative effort between people and robots to create a smarter, safer world. 
Aerial Support For Health And Safety
Drone technology is certainly not new to the industry. But with fatalities and injuries remaining a high risk in various mining sites, Exyn provides a solution for carrying out site surveys thoroughly - at no risk to mining operatives. In 2020, the company released a mining-specific product line consisting of the ExynAero and the ExynPak. 
The ExynAero was developed as a solution for site surveyance with precise 3D mapping capabilities, meaning that operatives take fewer risks on-site and companies have access to much more in-depth data for their mining operations. ExynAero is GPS-denied and powered by ExynAI, which allows it to operate autonomously in underground mines. The company's full-stack solution will allow companies to operate multiple drones at once, as they intelligently navigate and adapt to complex underground environments in real-time. 
Distributing Pioneer Technology
Exyn Technologies plans to take its developments to a wider market, which it aims to do by partnering with OPTRON. The company will provide a suitable platform for the sale of the ExynAero, as it joins the portfolio of on-site equipment. 
"We are excited to be part of the Exyn dealer network. Their ground-breaking autonomous drone system is the ideal solution to safely and easily capture accurate 3D data in the hazardous underground mining environment," says Sean Dane, Head of New Business Technology and Development at OPTRON. 
Exyn will bring a never before seen level of autonomy to mining operations in Africa. With more efficient and safer processes, companies will be able to increase their level of data capture and improve their workflows. Nader Elm, CEO and Co-Founder of Exyn Technologies, says, "We're excited to be expanding into new markets by replacing legacy technology with a simple, autonomous solution. Safety is the number one concern in mining, and I'm confident that, through our partnership with OPTRON, we're one step closer to achieving fully autonomous mining operations."