How IoT Technology is Transforming the Mining Industry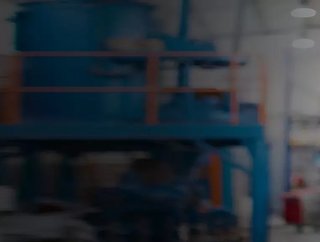 We take a look at some of the challenges faced by mining organisations on a day-to-day basis, and mining technology can help leaders overcome complications
In the digital period, technology is thoroughly changing how organisations operate. Asset-intensive enterprises like utilities, oil and gas, energy, manufacturing and construction are progressively deploying IoT solutions to conduct operations more productively and lower costs. As the population keeps on growing, there is increased pressure on the mining business. With every industry utilising new technologies to bolster proficiency, cost savings and growth, the mining industry is also in the race. To conduct certain operations and guarantee mining safety, there's a crucial need to introduce underground monitoring and control systems.
Hence, the mining industry is looking forward to IoT to automate certain operations and gain an edge. According to a study by market research specialist Vanson Bourne, 70% of participants from 100 huge mining organisations across the world believe that IoT would give them a significant advantage against competitors, with 41% recommending it would build business process automation and practically half assuring that IoT could be utilised to discover cost-saving opportunities.
Nonetheless, IoT technology has been around for quite some time now, representing connected machines, sensors, connected appliances and internet-powered equipment. However, the mining industry has been slow to accept this technology, frequently deciding to stay with traditional and manual processes.
It appears as though this is set to change as an increasing number of firms are starting to realise the advantages IoT can provide in mining operations. Indeed, this technology can change the business, increase safety measures in dangerous conditions, improve overall efficiency, and positively influence an organisation's bottom line.
How can IoT help the mining industry overcome its drawbacks and move on the path of growth and efficiency? First, let's understand some critical challenges the mining industry faces each day to get insights. 
Challenges of Mining Industry
Mining is a very risky business. Long-held issues are still persistent, such as hearing loss because of high noise levels, lung diseases because of coal dust inhalation, and chemical risks. Further, the risk of breakdown incredibly increases with mines getting deeper. Progressively unusual environments and surface temperatures exacerbate the conditions.
Further, as an ever-increasing number of mines are set up in off-grid areas, it becomes troublesome from a financial outlook to construct permanent power infrastructure to support the mine. That is the reason organisations are peering toward scalable microgrids in mines to satisfy power requirements.
Along with being risky, it adversely affects the environment too. Its unfavourable impact on the climate incorporates erosion, biodiversity loss and contamination of surface water, groundwater and soil.
Besides these, fluctuating commodity costs, declining worldwide demand, rising safety and security risks, etc., are significant challenges the mining industry faces quite often while expecting to meet mounting expectations of the shareholders. To remain cut-throat, organisations need to become less lean, more grounded and creative. Here, digitalisation plays a significant role by offering new opportunities to expand efficiency and operational excellence.
IoT in Mining
While technologies such as artificial intelligence, machine learning, drones, etc., are already being used in the mining industry, IoT solves the challenges of the industry at the core, helping mining organisations gain efficiency and save operational costs. Let's check out how.
Cost Optimisation 
The driving purpose for mining organisations' utilisation of IoT in their operations is to increase productivity and cost optimisation. By implementing sensors on mining hardware and systems that monitor equipment, diggers can utilise huge sets of data, also known as big data, to find more cost-effective methods of conducting their operations and further developing efficiency along these lines. The deployment of sensors likewise can diminish operational downtime by and large, as organisations can utilise the data accumulated to train their machinery and prevent breakage. 
For example, Glencore's Matagami Zinc mine in Canada has been utilising digital sensors organisation Newtrax since 2016. Using Newtrax's Mobile Equipment Telemetry (MET), which furnishes mine tasks with fundamental data from interconnected resources and equipment, Glencore can effectively see how their equipment functions to improve efficiency. Over time, the organisation has revealed that the average tonnage of ore pulled in each outing has ascended from 55 tons to 60 tons.
Predictive Maintenance
Having a completely integrated network, checking each part of an operation becomes far simpler and results in more prominent functionality and security. It consists of identifying wear and tear for crucial pieces of equipment and projecting when repairs or maintenance are required.
More Control
Administrators can gain significant insights in real-time by monitoring, gathering, and analysing the data from individual mining equipment. IoT assists administrators with comprehension in case there is a breakage or deterioration in performance, offering them the chance to respond quickly and suitably.
In the mining business, each rock squashed is cash in the bank. Administrators can't stand to have systems down for a few hours while they trust that an engineer will head out to the site as it can bring about a considerable loss in production.
While IoT can assist with reducing the cases of downtime, issues will happen, and when they do, each moment counts in the race to fix. Nonetheless, IoT can help here, as well. Engineers don't generally have to have an actual presence on location to repair with approval from administrators. They can sign in remotely and help mine workforce to address the issues, saving the site important time and money.
Better Plant Design
One of the initial applications of IoT in the mining industry is plant design. Each plant is interesting with a unique hardware set and flow sheet that details the production stream. Data gathering devices like sensors are often not set in predetermined locations in the flowsheet in light of the theory during the underlying design. When deployed, these wired gadgets become static, and it's undeniably challenging to make additions or adjustments because of the capital-escalated and tedious process. Presently, with IoT communications technologies, you can be substantially more flexible. You can move the sensor around and choose which area is ideal for data collection during production.
Improved Safety
There are noticeable risks in the mining business, even though innovation has figured out how to kill some of them. IoT can assist with forestalling the breakdown of unsound shafts because the sensors will get real-time information and predict any faulty machine or where issues might occur, which considers modifications to be made before anything turns out wrong. Mining organisations can likewise avoid accidents. Moreover, an IoT powered central system can provide better evacuation procedures and rescue operations in case of an accident. 
To improve safety, IBM has partnered with wearable technology developer Garmin to provide mining organisations with real-time sensor information and alerts on their workforce. Using IBM's Maximo Worker Insights solutions, an IoT platform that gathers data from wearables and natural sensors, mining organisations can get real-time alerts and warnings on high pulses, man-down situations and other biometric signs to further safeguard worker safety.
Conclusion
If we aggregate all of the points explained above, IoT saves energy expenditure, helps build smart solutions and transform the mining industry. As IoT solves many problems in the mining industry, how quickly you deploy it is the only matter of concern.