Inmarsat joins the Mining Hub to support innovation in Brazil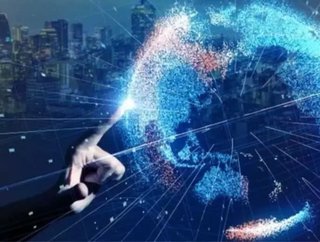 Inmarsat has entered into a collaboration with key players in Brazil's mining industry set to fuel the uptake of innovative technologies via the Minin...
Inmarsat has entered into a collaboration with key players in Brazil's mining industry set to fuel the uptake of innovative technologies via the Mining Hub.
The move follows Inmarsat's launch of the world's first truly global real-time monitoring solution for tailings dams, and reflects its ongoing commitment to driving innovation in the mining sector.
Supported by the Brazilian Mining Institute (IBRAM), the Mining Hub serves as a forum for open innovation in the mining sector and counts 24 mining companies as well as technology suppliers and consultants among its members. The initiative sees different stakeholders in the mining supply chain collaborate to develop solutions to their shared challenges. 
The Mining Hub's activities are currently focused on six core workstreams: safety; water management; alternative energy sources; operational efficiency; waste management; and social development.
Having launched its innovative tailings dam monitoring solution in March 2019, Inmarsat will work with the Mining Hub to help drive the move towards a standardised and transparent approach to tailings dam management. Inmarsat's solution leverages advanced connectivity technologies to give mining companies total visibility over the safety and integrity of their dams, enabling them to make faster and smarter decisions, improve safety standards and support regulatory compliance.
SEE ALSO:
Inmarsat delivers remote tailings dam monitoring with real-time analysis
Mining industry vulnerable to cyber threats from insecure Industrial IoT deployments, finds Inmarsat
Inmarsat signs MOU with Minas Gerais State Government
Read the latest issue of Mining Global here
Commenting on Inmarsat's membership of the Mining Hub, Joe Carr, Director of Mining Innovation at Inmarsat, commented: "The mining sector is undergoing a period of rapid change which presents a range of opportunities, but also some formidable challenges. To overcome these challenges and drive innovation, the industry needs to work collaboratively to develop solutions. The Mining Hub is a great example of this collaboration in action, and demonstrates what can be achieved when different stakeholders within the mining supply chain work together."
Gustavo Roque, Founder of Mining Hub, added: "Technological innovation is key to the continued health of the Brazilian mining industry and to ensuring we can remain competitive, while driving safety and transparency standards. Inmarsat has done some pioneering work in this space and has clearly demonstrated its commitment to furthering innovation in the Brazilian mining sector. As such, we are delighted to welcome them to the Mining Hub and look forward to working closely with them towards building a stronger, safer and more sustainable industry."
Inmarsat Enterprise is the leading global provider of satellite-enabled managed connectivity services for land-based organisations. We are enabling the Industrial Internet of Things (IoT) and helping transform business outcomes across a diverse set of sectors, including agriculture, aid and NGO, media, mining, oil and gas, renewable energy, transport and utilities.