Mitsubishi Ups $50mn Investment in Jetti Resources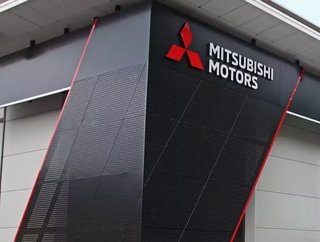 The copper extraction company's new technology is gaining backers—and fast.
Last week, Mitsubishi, BHP, and Freeport-McMoRan announced a US$50mn investment in Jetti Resources' copper extraction technology. The company can extract copper from primary sulfide ores with a new catalytic technology, which could fuel international decarbonisation. As companies try to meet and surpass climate targets, demand for copper is skyrocketing. This is in the midst of a massive resource crisis, in which key sustainability infrastructure, such as solar panels, batteries, and electric vehicles, can't source enough components to match demand. 
Throughout the world, mines are aging, their infrastructure unable to keep pace with the rapid rate of extraction. As a result, companies seek upgrades. Codelco, a Chilean mining company, is currently investing in new mine infrastructure and systems in order to increase its production. After all, if they extract, electric vehicles companies will buy. 
What Does Jetti's Technology Add? 
Founded in 2014, Jetti Resources developed a process that allows mining companies to extract copper from the world's most common copper mineral ore—chalcopyrite. The mineral is a low-grade primary sulfide, which is usually discarded during mining because of its incredibly low copper yields. Now, Jetti's catalytic technology means that companies can use inexpensive heap and stockpile leach extraction as opposed to traditional methods. 
Copper hit a high of US$10,747.50 last month. Since then, the prices have somewhat dropped, but demand has stayed high. This is where Jetti's production-increasing catalytic technology comes into play. And it's well-equipped for its role: its team includes many of the world's most prominent executives in copper mining, hydrometallurgy, and project development—good news for a complex task. 
According to Jetti, its proprietary technology will enable copper mining companies to recover millions of dollars of trapped resources. By applying its catalysts to hundreds of millions of tonnes of ore, it promises to significantly boost copper yields while remaining cost-efficient, environmentally-responsible, and accessible to all. 
Capitalising on Commercial Success
In one of the first tests of its commercial success, Capstone Mining used Jetti's technology to double its cathode production in Arizona. Now, Mitsubushi is jumping on board. With the Jetti-Mitsubushi alliance, the startup copper extraction firm can draw on Mitsubishi's extensive assets, as well as promote its new technology to companies around the world. 
Mitsubishi has invested in Jetti since 2019, when the car manufacturer started to realise that copper production wouldn't match global demand. The company has identified copper as one of its core products and intensely necessary for its production going forward. 
And Jetti Resources is ready to expand. "[We] have a pipeline of 23 projects at various stages, including five active pilots and three opportunities transitioning to commercial status", said Mike Outwin, Jetti Resources's CEO and co-founder. "The investors recognise the potential for Jetti's environmentally-friendly technology to unlock vast untapped copper resources within their portfolios".