Molding Miners and Technology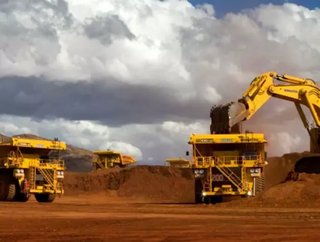 In Western Australia giant driverless trucks are moving tons of material from mines, while in Sweden drill rigs are operated remotely, and in the U.S...
In Western Australia giant driverless trucks are moving tons of material from mines, while in Sweden drill rigs are operated remotely, and in the U.S. automated systems are being used as well, which makes it seem that global mining has only a mechanized future.
But people are still an essential piece of the operation.
"It's not just about automation or technology," says Tyler Berens, production line manager, Automation, at Atlas Copco. "It's got to be the people, the processes, and the technology coming together."
And joining it all together is what will increase efficiency, safety, and savings for mining companies around the globe.    
Autonomous Trucks
At global mining giant Rio Tinto, their Technology and Innovation group focuses on its Mine of the Future program, which it launched in 2008. The Mine of the Future is not a single mine site; it is an innovative approach used across Rio Tinto that works on improving how the company explores and exploits resources. It is also looking at how to recover more from increasingly difficult deposits, and how to do it more safely.
A major success of the program has been establishing the Operations Centre in Perth, Australia, which oversees operations of iron ore mines some 1,500 kilometers away in the Pilbara. In that region, autonomous haul trucks (AHT) recently reached a milestone by moving 100 million tons of material.
The 100 million tons includes material from the West Angelas operation, where this new technology was first tested; Yandicoogina, which currently operates a fleet of 13 AHTs, and more recently Nammuldi operations, where six AHTs recently commenced operation and have already moved in excess of two million tons.
"The deployment of these trucks at Yandocoogina is the next step in our program to introduce over 150 driverless trucks to our Pilbara operations, making us the world's largest owner and operator of these vehicles," says Sam Walsh, Rio Tinto Iron Ore chief executive.
The autonomous haul trucks are a key component in Rio Tinto's strategy of employing next-generation technology to increase efficiency, reduce costs and improve health, safety, and environmental performance.
"Our teams managing this equipment recognize the significant opportunity they have to be up-skilled in a mining system, which is at the forefront of the global mining industry," says James Petty, Rio Tinto's general manager, Mine of the Future. "… We have trained more than 270 employees to operate and work alongside these autonomous haul trucks."
Planning for People
Miners understanding, working with, and alongside automated equipment and systems is an important part of the process of mining now and in the future. That's where Tyler Berens comes in. He runs the product line for automation at mining equipment manufacturer Atlas Copco, which has a global reach.
"I see it as more of a triangle," he says. "If you just put technology somewhere, or just the people, it's not going to work; you've got to build them all around each other if you want this to work."
Berens travels around the world visiting mining companies and sites. He listens and learns about the different cultures, procedures, and processes that are in place at different mines and companies. Each company always has what it perceives is the right way to do it.
"Each one is a little bit different," he says. "It presents a unique challenge to develop a product that works in all those environments, but it's an opportunity for automation – on the software side you can tailor it to their needs and requirements under the circumstances. That's a great part of being in the automation side."
 It's not just about installing a new system on a drill and then leaving. It's more about incorporating the employees – the people who will touch it and use it all day – into the technology so that it becomes one synchronized system.
"There's always wonder about the unknown and any time there's change it's just natural for people to say 'What is this? What will it do?'" Berens says.
"The people part of the equation is an important part of this process. We have a fully dedicated group that looks at the end user and how that person interacts with the product. We look at the human interaction element to make sure we can tie the people back to the technology."
Keeping Safe
Atlas Copco has been instrumental in developing much of the automation technology that exists today in the mining industry. This includes everything from computerized control and guidance systems on large underground drill rigs and loaders to remote control and satellite hole navigation systems on surface crawler rigs.
The aim of such innovations is to consistently reduce human exposure to the harsh environment and dangers of the job, to improve the working conditions for all mining personnel while at the same time increase efficiency and equipment utilization. 
"People are going to have good days and bad days, that's just life, right?" Berens says. "A machine or automated system is going to be repeatable and predictable each and every time. That's an area for automation to take over and recognize what state each part is in and look one step ahead or possibly multiple steps ahead, before an operator initiates an action, to make sure it is safe to perform."
Other examples from Atlas Copco automation are Rig Control Systems, automatic bit changers, automatic tunnel profiling systems and Measure While Drilling – a system for the logging of rock strata characteristics using the rock drill as a sensor while drilling the blast holes.
"The safety of the machine and the operator as well as the stakeholders around the machine is imperative," Berens says. "Automation has to be predictable and reliable. If it's not then it's not going to work. We also have to make sure all the systems will withstand mining operations and extreme conditions."
The company tests equipment in the northern part of Sweden, the Arizona heat, and in the altitude in Chile. For the LKAB-owned mines of Kiruna in northern Sweden, Atlas Copco developed drill rigs and systems that could be controlled from a safe distance from the mining area. These rigs now run during night shifts in automatic mode, entirely without supervision.
"I've traveled to mining operations in South America, Australia, South Africa, Sweden, and places in between," Berens says. "The technology is no longer being pushed, it's being pulled. There is a pull from the industry and that's a really good thing. Now it's on us to stay one step ahead."