Top 10 issues mining companies will face in 2016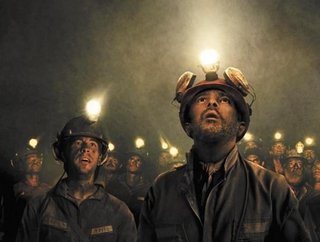 2015 was not for the faint of heart. The mining sector faced an array of challenges during the fiscal year as weak commodity prices, declining grades...
2015 was not for the faint of heart. The mining sector faced an array of challenges during the fiscal year as weak commodity prices, declining grades and a falloff in demand from China weighed heavily on the industry.
"It's an interesting time in the mining industry, just as during the super cycle, people imagined prices would go up forever, people now imagine the market will never recover," said Philip Hopwood, Deloitte's Canadian and Global Mining Leader. "Neither extreme is true, but cycle times are lengthening, which means it could take years to adjust to current market forces -- but it's still a cycle."
According to Deloitte's annual global report, the downward trend is expected to continue. Here are the top 10 challenges mining companies will face in 2016.  
10. Going lean
In an effort to achieve true operational excellence, industry leaders are leveraging best practices from other industries and tackling difficult issues, including labor relations.
9. The next generation in innovation
Innovation is a critical theme for miners. However, many mining companies remain at the early stage of the adoption curve -- placing most of their innovation focus on technological optimization of old techniques rather than looking for new ways to configure and engage externally. Short-term strategies miners should consider adopting include: enhanced innovation, collaborative ecosystems, digital workforce engagement, and improved asset management, aligning work processes with energy availability, 3D printing and modularization.
8. China's transition
Given China's influence on the global economy, miners should take steps to understand the global impact of the country's domestic market trends -- particularly as the Chinese Government follows an increasingly interventionist path. Concerns over currency weakness may spur Chinese enterprises to buy overseas assets over the short-term -- including natural resources. To prepare for these incipient shifts, it would be worth miners considering extreme scenarios, developing plans relative to China's investment initiatives and leveraging Chinese expertise in areas such as design, construction and financing.
7. Adjusting to the new normal
Commodity demand -- particularly out of China -- is down, but production is not falling. In fact, some producers have ramped up output to reduce unit costs, consolidate market share or avoid the costs associated with shutting down older mines.
6. Preparing for inevitable change
The global move towards renewables has threatened the outlook for thermal coal. Although fossil fuels are likely to continue playing a critical role in the global energy mix, the move to alternative power sources is inevitable.
5. Changing the nature of stakeholder dialogues
Old tactics no longer work. Instead, a new form of stakeholder engagement is needed -- one that can demonstrably meet the demands of multiple groups. Miners should align their investments with the underlying needs of their disparate stakeholders to fully maximize opportunities.
4. The capital crisis
Attracting capital has become harder than ever, as segments of the industry continue running at a loss. In response, companies will likely continue to seek out alternative sources of financing -- even when the terms aren't entirely in their favor.
3. A taxing time for miners
To keep pace with the evolving tax environment, companies should take steps to understand the financial implications of these new tax rules, assess their operational and corporate structures, take a fresh look at their management and engage with government stakeholders -- especially where tax rules related to stability or production agreements threaten to change.
2. The M&A paradox
Despite predictions of a pick-up in mining M&A, M&A deal values and volumes continue to disappoint. In fact, the most active deal flow in recent years has come from divestments and rescue-type deals. To take advantage of these opportunities, miners may want to consider buying counter-cyclically and thinking twice before divesting.
1. Safety procedures
Industry risks related to both safety and security continue to grow. To enhance their safety records and security postures, miners may want to strengthen their safety procedures.
To view the report, please visit here.
Stay connected! Follow us on Twitter and like us on Facebook