Glencore, Newcrest & Vale back BluVein's mining vehicle tech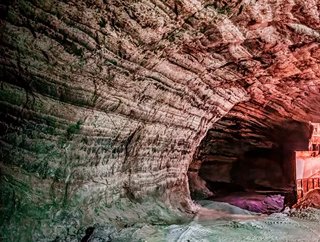 All-star line-up including Glencore, Newcrest and Vale to back BluVein's proposed mining vehicle technology as project advances industry sustainability
When seven of the largest global mining companies come together to fund a project, you know it's bound to turn some heads. BluVein's "next-generation trolley-charging technology" designed for heavy mining vehicles is the promising project in question set to receive financial assistance from some of the biggest names in the business. 
Currently advancing with its final system development and technology demonstration plans in Brisbane, Australia, BluVein's project is hoping to provide the foundations required for the future of battery-electric vehicles used within the mining industry to make them lighter, more efficient, and able to utilise new and advanced technologies. 
Currently, four mining vehicle manufacturers have agreed to adopt the innovative controls, and game-changing hardware integration into their own company vehicles as major mining powerhouses such as Vale, AngloGold Ashanti, Newcrest, and Glencore all join the project as partners, with more expected to invest in the near future. 
Mining vehicle technology holds the potential to innovate underground efficiency
As a joint endeavour between Australian engineering company Olitek and infrastructure business EVIAS, BluVein plans to adapt EVIAS's original charging technology to suit electrified public highways that could potentially benefit the future of mining vehicle operations. By applying the technology to existing mining vehicles, future operations would, in theory, become more efficient due to the lighter battery-electric transportation connected to the mine site grid via an ingress protection-rated slotted rail system. This would  result in eliminating the risk of exposed voltage conductors and ensuring electrical regulations in underground mines are successfully met. 
The electric motors are powered, and on-board batteries charged, by an installed power distribution unit and new Hammer™ technology. BluVein hopes its mining vehicle project, created specifically with the harsh mining environments in mind, will enable other companies to bypass battery swapping and the need to procure heavier batteries required for the successful operation of the sector's largest diesel-powered machinery. Ultimately, this would reduce emissions and decrease the industry's carbon footprint. 
An all-star line-up for a project with an impressive outlook for success
The big names involved include:
Newcrest Mining

Vale

Glencore

AngloGold

AngloGold Ashanti
Although the technology has been flagged for immediate use in underground mines, the company hasn't ruled out the possibility it could be applied to transportation used in open-pit and quarrying activities and operations. With installation expected to be trialled sometime next year, and the project set to be managed by the Canadian Mining Innovation Council, BluVein's exciting new mining vehicle tech looks to be a win for the entire sector.