Newmont's Board unanimously rejects hostile $18bn bid from Barrick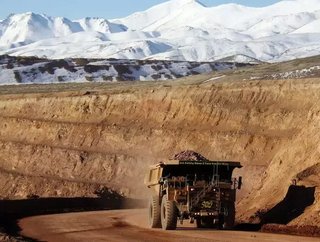 Newmont Mining has announced its Board of Directors has unanimously rejected Barrick Gold's $18bn hostile takeover offer. Following a comprehensive r...
Newmont Mining has announced its Board of Directors has unanimously rejected Barrick Gold's $18bn hostile takeover offer.
Following a comprehensive review, conducted in consultation with its financial and legal advisors, Newmont's Board concluded the all-stock offer by Barrick would not be in the best interests of Newmont's shareholders.
"Our thorough review of Barrick's unsolicited proposal and its associated risks has reaffirmed our conclusion that the combination of Newmont and Goldcorp represents the best opportunity to create value for Newmont's shareholders and deliver industry-leading returns for decades to come," said Gary Goldberg, Newmont's Chief Executive Officer. 
"Unlike Barrick, Newmont Goldcorp will be centred in the world's most favourable mining jurisdictions and gold districts. The combination with Goldcorp is significantly more accretive to Newmont's shareholders on all relevant metrics compared to Barrick's proposal, even when factoring in Barrick's own synergy estimates. 
"Realising value through Barrick's proposal for Newmont's shareholders hinges entirely on a new management team that lacks global operating experience and is only two months into its own transformational integration." 
Related stories:
Read the February issue of Mining Global here
However, the possibility of further negotiation cannot be discounted in light of the joint venture proposal made by Newmont to Barrick. The terms of the proposal are modelled on similar terms to other successful joint ventures, including ones that Barrick has with Newmont and Goldcorp. 
Goldberg commented: "Newmont has consistently expressed to Barrick that we are open to a joint venture for our operations in Nevada. In that regard, today we have submitted a term sheet to Barrick proposing a Nevada joint venture. This proposal would enable both companies' shareholders to realize the available synergies while avoiding the significant risks and complexities associated with Barrick's unsolicited proposal." 
Key terms of the joint venture proposal to combine the Nevada-related operations of Newmont Goldcorp and Barrick include: 
Economic Interests: Barrick to hold an economic interest equal to 55 percent and Newmont Goldcorp to hold a 45 percent economic interest. The proposed economic interests are based upon analyst consensus Net Present Values for each company's Nevada-related assets and an equal split of Barrick's estimated Nevada synergies.
Governance: Newmont Goldcorp and Barrick will have an equal number of representatives on the Management and Technical Committees. Decisions by the Management Committee shall be determined by majority vote, with the voting power of the parties' representatives based on their respective economic interests, subject to a list of customary material matters requiring joint approval. The proposed joint venture's Operational Management will be jointly appointed by both parties and will be responsible for day- to-day operations. 
"We are confident that Newmont's demonstrated technical expertise and consistent execution will be critical in realizing the synergy opportunities of the proposed joint venture," said Tom Palmer, Newmont's President and Chief Operating Officer.