The World Platinum Investment Council: Putting platinum in pole position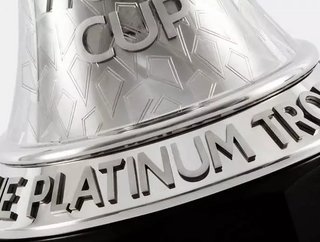 One of the world's great commodities, greater than gold or copper, is knowledge. In the cyclical mining sector, understanding how, why and in what way...
One of the world's great commodities, greater than gold or copper, is knowledge. In the cyclical mining sector, understanding how, why and in what way a market is fluctuating is crucial – as is    understanding why something is not changing or responding.
"Historically speaking, there hasn't been sufficient information to adequately describe the platinum market," says Paul Wilson, Chief Executive Officer of the World Platinum Investment Council.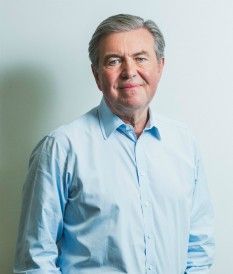 "The information out there just wasn't comprehensive enough and what we strive to do is lead with research, and data, to provide an objective understanding of the market through our quarterly reports and notes."
"We've since established ourselves as a global market authority on platinum investment. What's going on in the platinum space? What does the supply and demand look like today and tomorrow?"
The World Platinum Investment Council was formed in 2014 by the world's six leading platinum producers - currently Anglo American Platinum, Impala Platinum, Lonmin, Northam Platinum, Royal Bafokeng Platinum and Sibanye-Stillwater – to develop the market for platinum investment demand.
How does it achieve this? Through actionable insights and targeted development.
"Our mission really, is to highlight what makes platinum an attractive investment asset and increase the assets under management in physical platinum worldwide," says Wilson.
"The challenge is understanding how people invest, and what investment characteristics of platinum will be attractive to them. This is achieved by understanding and communicating how platinum performs in the market."
The WPIC has established relationships with key partners to increase the range and number of platinum investment products available to meet the needs of a wide range of identified investor groupings. This was not an "easy task" but one that the WPIC was keen to take on, Wilson notes. The council has also been the driving force behind successful market development initiatives with partners such as BullionVault, GraniteShares and UK Athletics.
"Historically there has been no way for these partners to provide or promote a platinum investment product in collaboration with an authority on the underlying investment asset. WPIC offers a platform that facilitates collaboration to promote platinum as an investment asset," he says.
WIPC has also made great strides in identifying platinum investment opportunities in China, which accounts for the largest amount of annual platinum consumption globally – close to 2 million ounces per year.
Earlier this year, WPIC announced its first Chinese partner – Shenzen Hengfu Yingjia. The partnership is focused on developing platinum products including platinum bars, and is a significant step forward in fully realising the enormous potential of platinum investment in China.
"While China has long been the world's largest consumer of platinum, its platinum investment infrastructure has yet to be fully developed," said Wilson.
"This is the first of a number of platinum product initiatives for Chinese investors that we expect to announce in the near future."
The World Platinum Investment Council also acts as a communication channel and a resource for investors who are looking to invest in platinum. It commissions the Platinum Quarterly report produced by SFA Oxford; consulting analysts and engineers in mining, metals and commodities.
The report is designed to ensure greater transparency of the global platinum market, by way of pulling together analysis on the global above-ground stocks of platinum and an outlook for supply demand fundamentals.
Wilson notes that it was an important decision to secure an independent third party to provide platinum market data.
"SFA are Platinum Group Metal (PGM) experts and they assist us by conducting in-depth analysis of the Platinum Market," he says.
"Ultimately, it's objective data, which is hugely important. We don't predict price and it's something we shouldn't try to do. This is detailed data that is freely shared with the market and WPIC subscribers, and our contribution is to present the data in a form most helpful to investors and offer our view on related market developments and dynamics. We strive to assist investors in making more informed investment decisions."
"Our insights also appear to be helpful to a wide range of participants in the PGM mining industry."
So, what exactly are the defining factors that affect the current platinum market? In today's world, around 44% of all platinum is used in automotive applications mainly as a catalyst in emissions-control of diesel engines.
Jewellery, unsurprisingly, accounts for 32% of all platinum demand, with China representing 54% of that demand. In recent years, platinum has been utilised more and more in a variety of healthcare and medical applications, including cancer treatments.
   Despite platinum's prominent use in cleaning emissions from diesel cars, still between 30% and 50% of the passeng
er cars on the road in European countries, platinum use in electric vehicles is becoming more prominent. Platinum is used to generate electricity from hydrogen in fuel cell electric vehicles. Wilson notes that if as little as 6% of worldwide car production became fuel cell EVs then it would double the current automotive demand for platinum.
  The Volkswagen emissions scandal which emerged in 2015 has created challenges for diesel automakers and it is unclear if pollution concerns will see an ongoing decline in diesel car sales in Europe.
  "It is fair to say there is significant anti-diesel sentiment among the public and investors but I personally believe that the impact on platinum demand is misplaced," he says.
   "Automakers know that falling diesel sales have resulted in an increase in sales of gasoline rather than battery cars. Gasoline cars emit 20% more CO2 than diesel cars and automakers face heavy fines if they miss EU CO2 targets. They are more likely to clean diesel emissions further to keep enough diesel cars in their fleet to avoid fines; some already have. We do know that higher platinum loadings is one way emissions can be reduced."
"Go out and buy a new model diesel car right now and they will emit far less NOx (oxides of nitrogen) than EU emissions rules require."
Wilson notes that this isn't a universally accepted mind-set, with press, consumers and even politicians still lambasting all diesel cars – even those with very low emissions.
Platinum on the global stage at Athletics World Cup
Platinum is also becoming prominent in the world of athletics, with a platinum trophy presented to winners of the inaugural Athletics World Cup earlier this year.
Hosted at the London Stadium in the United Kingdom, the Athletics World Cup brought together 2017's top ranked eight nations to compete in eight events. The winners were awarded the world's first entirely Platinum Trophy, which was sponsored by the WPIC and believed to be the most valuable trophy ever made.
"Platinum is one of the Earth's rarest and most sought-after precious metals. Therefore, it's a natural choice for recognising the pinnacle of athletic achievement. This historic event was the first chance for platinum to be seen in this context reminding us of platinum's long-standing premier status and that it is an investment asset." says Wilson.
Ultimately, for Wilson, the mission and the long-term vision of WPIC is a simple one.
"We want more people to invest in platinum because it's an attractive investment asset," he says.
"Platinum really is an incredible precious metal and through our partnerships in China, the US and all over the world, we are cementing its position as the true pinnacle of precious metals."