Automation fits the bill for Atlas Copco and MINExpo 2016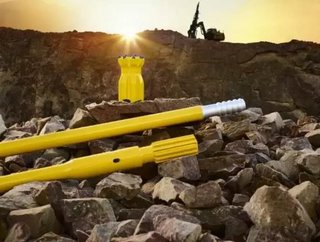 The global leader in surface and underground mining equipment Atlas Copco, is set to showcase the companys latest investment in automation later this mo...
The global leader in surface and underground mining equipment Atlas Copco, is set to showcase the company's latest investment in automation later this month at MINExpo.
Under the banner "The Future of Mining is Now," Atlas Copco will present its latest equipment all geared to increasing efficiency and lowering the total cost of operations.
Discussing the potential impact of today's innovations, Johan Halling, Senior Executive Vice President of Atlas Copco and President of the Business Area Mining and Rock Excavation Technique, says he is optimistic for the future. "The global mining industry has experienced downtrends before, and each time it has managed to bounce back and become even stronger, largely thanks to the development of innovative products and new thinking," he says. "I am certain that the current downtrend is no exception." 
 "At Atlas Copco, we are totally committed to helping our customers to tackle the present downtrend by offering our extensive knowhow in every area of the business. That's why our innovations share the same objective – to help our customers do things easier, faster, safer and more cost-effectively than was previously possible." 
The recent advances made by Atlas Copco in automation are considerable and some have been described as game-changers for the industry. Among those that will be demonstrated at MINExpo include: 
Next generation automation for surface drilling with innovations such as Automatic Rod Changing, smart Auto Navigation, and the next generation of Auto Drill for rotary Pit Viper drills that uses bit information to make changes to drilling performance in real time.
With remote control fast becoming a "must have", Atlas Copco's BenchREMOTE remote control station is the perfect solution. The station can be located up to 100 m from the drill hole and enables up to three rigs to be operated remotely at the same time. At the Atlas Copco booth, visitors will be able to experience BenchREMOTE surface drilling using virtual reality technology.
For more information on Atlas Copco's presence at MINExpo 2016, visit the company's website.
Look out for our q&a with Atlas Copco in the October issue of Mining Global Magazine – coming soon!
The September issue of Mining Global Magazine is live!
Follow @MiningGlobal
Get in touch with our editor Dale Benton at [email protected]