Adani Group's Port Expansion Project Near Great Barrier Reef 'On Hold'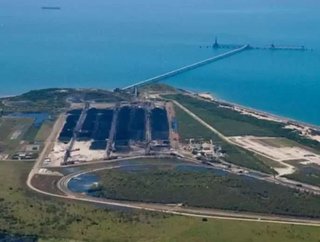 An expansion project at Abbot Point Terminal in Queensland – one of the biggest coal terminals in Australia – has temporarily reached a road...
An expansion project at Abbot Point Terminal in Queensland – one of the biggest coal terminals in Australia – has temporarily reached a roadblock. Deutsche Bank has refused to fund the project spearheaded by Adani Enterprises, owner of the port.
The Abbot Point project may have further trouble finding funding as Unesco, world heritage agency, has warned that the project would risk damaging the fragile ecosystem of the Great Barrier Reef, one of Australia's crown jewels of tourism and environment. Unesco has further warned that it will place the Great Barrier Reef on the endangered list because of the port expansion.
The local government in Australia has approved the project, but financing could still be an issue. If the public is openly against the project, the tide could turn against the company, and force potential financiers to withdraw support and funds.
Juergen Fitschen, co-CEO of Deutsche Bank, has made it clear to the company's shareholders that the bank would not be involved.
"There is no consensus between Unesco and the Australian government regarding the expansion of Abbot Point in the vicinity of the Great Barrier Reef. Our policy requires such a consensus at the least. We therefore would not consider applications for the financing of an expansion any further," Forbes reported.
Deutsche Bank has previously arranged financing for other companies at the Abbot Point port. The decision was reached by the bank after a successful campaign was levied by environmental activists concerned about the integrity of the site.
As India's largest coal importer, Adani Enterprises bought the Abbot Point Terminal for around $2 billion in May of 2011 to increase its access to more energy resources. The move came to meet the rising demand in power for India.
The expansion project has been controversial from the start. Although it would open billions of dollars worth of coal reserves, it would, in turn, require millions of tons of sediment to be dumped near the reef, potentially endangering the site.
There is still a good chance the company will be able to find financing from other banks and organizations because of the size of the project, but the company will have to manoeuver carefully, so as not to alienate environmental concerns.