British Lithium Pressured Due To Calls for Electric Cars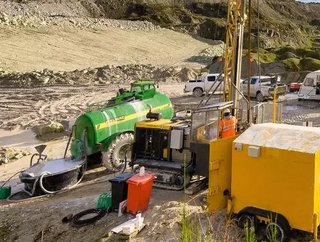 The ever-increasing need for electric vehicles is mounting pressure on British Lithium as the 2035 deadline inches closer
The British demand for lithium is set to reach 75,000 tonnes by 2035 as the government works towards their ban on the sale of high-polluting diesel and petrol vehicles within the UK. This comes as automakers worldwide continue to insist on the benefits electric vehicles will have on slowing the rate of climate change. 
It is estimated that the UK will require 50,000-60,000 MT of lithium carbonate a year by 2035 for battery production to satisfy government needs. This is assuming production remains at 1.2 million vehicles per year, and the amount of lithium required does not increase.
British Lithium, which hopes to begin constructing a quarry to produce 20,000 MT of lithium carbonate a year in a $400 million investment, are not without competitors, both within the UK and abroad. 
Competition For Lithium Rises In Europe 
After only five years after its initial launch, Cornish Lithium is setting its sights on becoming a UK powerhouse in mining lithium, aiming to begin commercial production in under four years. Jeremy Wrathall, a former investment banker and current managing director of Cornish Lithium, had the future in mind when founding the company. 
"In 2016, I started to think about the electric vehicle revolution and what that would mean for metal demand, and I started to think about lithium," he said in an interview with AFP. "A friend of mine mentioned lithium being identified in Cornwall, and I just wondered if that was a sort of unrecognised thing in the UK."
Lithium was first discovered in Cornwall around 1864 and has not been mined again since 1914 when it was produced as an ingredient in fireworks. Now, however, Cornish Lithium is reportedly in the testing stage to see if the metal can be produced commercially to meet the growing demand required for the electric car sector. 
Despite Cornwall's close historic ties to mining lithium, Wrathall insists that the project is purely commercial. 
Cornish Mining Revival For Lithium Production
"It's not a mission that drives me to the point of being emotional or romantic," he says. "It's vitally important that we do get this technology otherwise Europe has got no lithium supply."
The European Commission has also stated their goal to end the sale of new petrol and diesel cars by 2035 to aid the environment. That being said, the majority of lithium extraction currently relies on power provided by environmentally damaging fossil fuels─a slight contradiction. 
Alex Keynes, from the Brussels-based lobby group Transport & Environment, is adamant that mining for lithium should be done sustainably. 
"Our view is that medium-to-long term, the majority of materials including lithium should come from efficient and clean recycling.
"Europe from a strategic point of view should be looking at securing its own supply of lithium."
Despite growing competition from abroad, British Lithium Chairman, Roderick Smith, continues to place importance on the mining of lithium within the UK. 
"Imagine what the UK economy would look like if we lost our automotive industry," Smith says. "The stakes are high for the UK."
Smith expects the UK to compete with other European countries to secure a lithium battery plant in the near future.