Supply Chain & Operations
3 Mining Companies that Contribute to HIV/AIDS Awareness and Prevention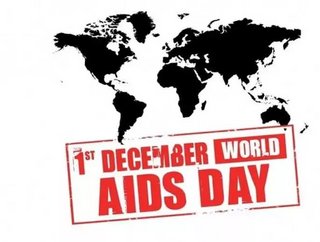 December 1 marks World AIDS Day, a day started in 1988 to raise awareness about HIV and AIDS. With over 33 million people worldwide living with the viru...
December 1 marks World AIDS Day, a day started in 1988 to raise awareness about HIV and AIDS. With over 33 million people worldwide living with the virus, which attacks the body's immune system, mining companies around the world have made it a priority to stop the spread of the deadly disease. Here are the top 3 mining companies contributing in the fight to stop HIV/AIDS.
The UK-listed company is involved in an array of community initiatives and combating the spread of HIV/AIDS, which affects 12,000 of its employees, is no different. The company runs the world's largest corporate scheme for HIV/AIDS, which includes testing, treatment, education and counseling for employees. In 2002, Anglo made the decision to offer free antiretroviral treatment (ART) to all employees with over 5,000 utilizing the company-supplied drugs.
"We have gone some way to remove the stigma surrounding HIV within the workforce," says Dr. Brian Brink, Anglo American's chief medical officer. "We want to take the 'exceptionalism' out of Aids, because treatment allows people with HIV to lead a near-normal life, and they can continue to work."
In addition to the countless programs and initiatives the company has commenced, Anglo recently announced that it will be the lead private sector company supporting the 21st International Aids conference taking place in July 2016, in Durban, South Africa.
"We continue to partner with government on a number of developmental initiatives and we are proud to once more demonstrate the benefits of this partnership by supporting the 2016 International Aids conference," said Anglo American executive director Khanyisile Kweyama. 
2. International Council on Mining and Metals (ICMM)
As a leader in the mining sector, ICMM is engaged in a variety of individual initiatives and partnerships designed to combat HIV/AIDS. The organization has set up free testing for employees, implemented community peer educator programs and provided workplace and family treatment plans to funding cutting-edge research for the disease.
ICMM President Tony Hodge said: "A number of mining companies have shown leadership on the need to tackle HIV/AIDS. Mining has an important role to play in ensuring that the epidemic is brought under control, and that people can live and work with HIV and without stigma."
ICMM recently introduced Good Practice Guidance on HIV/AIDS, Tuberculoiss and Malaria, a management tool aimed at improving mine site safety.
In addition, four members of ICMM have joined in the AIDS fight by signing a memorandum of understanding with the Global Business Coalition on HIV/AIDS for World AIDS Day.
3. Barrick Gold
Since 2008, Barrick Gold has organized and implemented a series of public awareness activities designed to de-stigmatize HIV/AIDS and promote voluntary testing in the countries they operate.
"The stigma of HIV/AIDS is one of the biggest issues for our employees in Tanzania," says Dr. Rob Barbour, Barrick's chief medical officer. "Our employees need to know that they can come forward for HIV testing and care, confident that they won't be discriminated against. Signing this pledge just underscores Barrick's existing commitment to non-discrimination and sends the message that we're serious about it."
The company has mining operations and projects in a number of high risk countries, including Tanzania, Papua New Guinea and South Africa and is committed to minimizing the negative social, economic and human rights impacts of HIV/AIDS on its employees.