Supply Chain & Operations
Bitcoin, Trump and Blockchain: Challenges of the mining industry 2018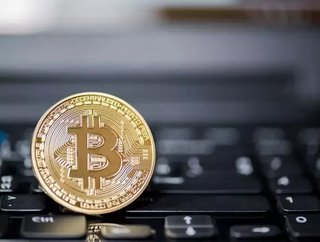 What will be the challenges that lie ahead for the mining industry in 2018? A number of leading mining executives from some of the largest mining compan...
What will be the challenges that lie ahead for the mining industry in 2018? A number of leading mining executives from some of the largest mining companies in the world sat down with Bloomberg and discussed what challenges the industry can anticipate as we head into 2018.
From Trump, the rise of mergers and acquisitions to the role of cryptocurrency reminding the world of the importance of gold, here are a few challenges for 2018:
Gary Goldberg, Newmont Mining
"Most of the companies out there are pretty healthy. So, to make M&A happen, either there's got to be some other form of value that people see, or they're going to pay some pretty hefty premiums."
Industry must address depleting reserves while maintaining cost discipline
Blockchain is "pretty cool technology," but Goldberg has no interest in cryptocurrencies
Sees no signs bitcoin is hurting gold demand
Kelvin Dushnisky, Barrick Gold
"Looking into 2018 and beyond, the focus is going to be returning more capital to shareholders when we can. We'll do that through dividends or possibly share buybacks."
Industry to stay focused on costs
Large-scale M&A unlikely as "mega-deals" of past failed to deliver value
"Shareholders are justifiably skeptical of large-scale M&A in the sector, so I don't think you'll see a return to that kind of activity any time soon"
Some consolidation possible through medium-sized "bolt-on acquisitions"
Hard to see cryptocurrencies replacing physical gold, which has finite supply
Bitcoin correction would offer "helpful reminder" of role of gold as store of value
Don Lindsay, Teck Resources
"When the positive steelmaking-coal demand picture is combined with a supply side which is prone to significant disruptions, we see prices staying well above analyst consensus forecasts."
Mining industry likely to focus on growth
For senior companies, "we think that M&A will be extremely limited"
Even distressed selling of past years was done at "very full valuations" and there are limited attractive opportunities
Some consolidation of mid-sized to small companies may be possible
Biggest challenge is maintaining discipline over costs, productivity and capital allocation
David Garofalo, Goldcorp Inc.
"Given that the general equity markets seem to be achieving new highs every two weeks, and that nominal rates are going up, I think gold has held in like a champion."
4Q 2016 was the "tipping point" for mine supply, reserves likely to fall for at least five more years
"The next challenge for us as an industry is to start to grow reserves again"
Sees more collaboration on projects to replenish pipelines
Cost efficiencies getting harder to find
History has shown "large scale M&A tends to be quite value destructive"
Miners must provide "leverage" to gold price to compete with gold ETFs which challenge producers while creating market liquidity
Read the full discussion, outlining what challenges lie ahead on an industry level but also specifically the challenges their company's will face as we head into 2018.