Supply Chain & Operations
The February issue of Mining Global is live!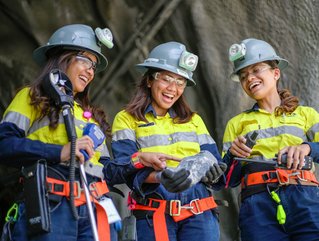 The February issue of Mining Global is here!
The February issue of Mining Global is here!
"The whole point of our digital transformation is to build a foundation to prepare ourselves for the next phase of growth to support key outcomes of enhanced safety, improved productivity and reduced costs with true technology innovation." For our cover story this month, Barun Gorain, Chief Technology & Innovation Officer at Vedanta Resources, explains how Hindustan Zinc is leveraging technology to aim for zero waste and maximum metal recovery for the company's flagship digital mines at Rampura Agucha and Sindesar Khurd in Rajasthan, India. 
Sharpening our digital focus, we also profile the work being done by IBM's Energy & Natural Resources business unit to help mining companies solve problems from connectivity through to autonomous solutions and harness data to drive the industry towards the digital mines of the future. "We believe industrial businesses are ready to move towards business reinvention: scaling digital and AI and embedding it in the business," says Manish Chawla, IBM's Global Managing Director for Energy & Resources. "It's about hybrid cloud, moving mission critical applications from experimentation to true end-to-end transformation. The key to winning is centred around what we at IBM call the Cognitive Enterprise."
Also in this edition, we hear from Tom McCulley, CEO Anglo American Peru & Group Head of Projects, on how the diversified major is applying FutureSmart mining to "resource the future" at the Quellaveco copper project in Peru.
Elsewhere, we look at how New Century Resources has delivered economic mine site rehabilitation to Queensland's Century deposit, maintaining the social license to operate. We investigate how French mining giant Eramet is using drones, AI and Machine Learning to overcome unique challenges and thrive in a new digital age; and mining tech innovators MST Global share three decades of experience in delivering industrial solutions to improve safety and ramp productivity.