Supply Chain & Operations
Industry Q & A: Superfunds for the Resources Sector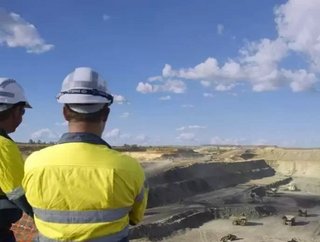 The following article and interview was conducted by Austmine.com.Austmine was delighted in October 2014 to welcome on board our newest Industry Partner...
The following article and interview was conducted by Austmine.com.
Austmine was delighted in October 2014 to welcome on board our newest Industry Partner, Resource Super. Resource Super is a truly unique superfund, offering a tailored offering to the resources industries. We took the opportunity to catch up with their CEO, Tim Baker, to understand why superannuation choice is actually more critical than ever for mining companies and service providers in the current market environment.
Given the current state of the mining industry, why is superannuation choice so important right now for any company operating within the sector?
The drive to reduce costs and to increase productivity in the resource sector is not confined to processes and systems. Ensuring people are as productive as possible is also critical for companies to reach their productivity goals.
Superannuation is the largest and mostly costly employee benefit after salary for employers. Given its also mandatory, it makes sense for both employees and employers to get the most out of this benefit.
How can the right superannuation default fund help towards making your brand the employer of choice brand in the mining sector?
All funds are not created equally. By taking the time to review the variety of options, employers can ensure they keep up to speed with changes in legislation as well as changes from competition within the superannuation industry.
Employers who tangibly make their employees future savings funds better off are quite rightly seen as 'employers of choice'.
An engaged workforce leads to a more productive workforce.
What are some of the issues Resource Companies face when dealing with superannuation?
Resource Companies face a number of challenges primarily because superannuation is not a top line agenda item for most companies, especially given where we are at in the commodity cycle at present.
Specific challenges around inadequate insurance coverage, high fees, and inconsistent fund performance arise regularly. Risk-gaps are particularly pronounced when an employee has had a serious accident if the insurance benefits in place are grossly inadequate.
Many Australians are not engaged with superannuation, especially those further away from retirement. That means the onus is on their employers to help them get the basics right. In our experience the companies that help their staff become more financially aware have a more engaged workforce.
How has Resource Super helped these companies?
Our core offering is to provide a super fund with competitive fees, higher levels of insurance including default income protection combined with a fund manager with global scale and expertise.
One of our most recent successes has been the ability to offer an underground nickel miner almost six times more death and total & permanent disablement cover than their incumbent fund. This brought them into line with the levels historically associated with white collar workers. Given the higher than average salaries in our sector, a decision to offer limited cover can have severe consequences for employees should they need to make a claim.
Also in recent times we have halved the fees paid by employees of an ASX listed company. If you think about the compounding impact that savings on fees can have during the life of a fund, a little goes a long way to ensuring more money in your employee's pockets.
Servicing our clients and members is another critical piece of our offering. We go onsite to all of our clients. Our 'Super Sessions' enhance employee engagement not only with super, but it also sends a positive message that their employer is looking after their financial wellbeing.
What attracted you to work with Austmine?
Some of our existing clients are members of Austmine. They were huge advocates of and spoke highly about how you are trying to address the pressures faced within the METS community. Austmine have initiatives in place that presents a strong front for the broader Resource Sector.  
We love working with our Austmine members and we hope that into the future we earn the right to be the 'go to' people for Superannuation within the Austmine community.