Supply Chain & Operations
International Women in Mining mentorship program to be unveiled at PDAC 2018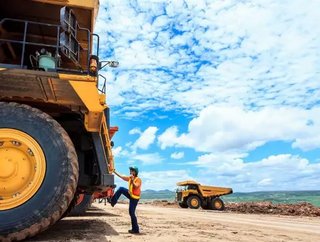 In the quest to create much truer representation of the modern mining industry, one that is culturally diverse and gender balanced, the International Wo...
In the quest to create much truer representation of the modern mining industry, one that is culturally diverse and gender balanced, the International Women in Mining has recently announced the launch of an inaugural mentorship programme.
The International Women in Resources Mentorship Programme 2018 is the first of what is hoped will be many, a "world-class opportunity" for 50 women to be provided with a structured and sustainable mentoring process aimed at benefitting mentors and mentees around the world.
IWRMP aims to empower and promote the career prospects of women working in the international resources industry. It intends to do so by basing its key objectives around the following areas:
Enhance global retention and support for women in mining.
Enhance global opportunities to connect and network with programme participants.
Enhance and support global organisational cultures in diversity and gender parity through program participants' workplaces.
Enhance and provide superior role models to women working in mining in different cultures and global communities.
Engage globally recognised industry sponsors to contribute to a mentoring programme that aligns with their values in diversity and commerciality.
Launching at the 2018 PDAC international Convention, Trade Show and Investors Exchange, the sixth month program will open with an official launch event and a closing celebration.
The IWRMP will utilise a structured approach that includes a comprehensive matching process conducted by Registered Psychologists, a framework to align mentor/mentee expectations and expedite the mentoring process, training and ongoing support for all participants. All facilities would be offered online so participants are not disadvantaged by not attending events.
Influential males and females sourced from around the world will be invited to participate as mentors.
 
Related stories:

Mining Global Magazine - October 2017
Digging deep – inclusion and diversity in mining
International Women in Mining praises BHP Billiton's female representation
The mining industry is struggling to create a more gender equal industry, new report finds
5 key enablers for supporting women in mining
International Women in Mining and bridging the gender gap
Steering Committee Leads, Barbara Dischinger (IWiM) and Cynthia Le Suer-Aquin (WIM Canada) said the programme uses tried and tested methodology which has resulted in enormous success in many Australian states.
"The feedback from these programs has been very positive and we look forward to bringing the same framework and professional expertise to the IWRMP 2018," says Dischinger. "We are excited that women around the globe will have the opportunity to learn and receive career guidance from a mentor who is fully invested in their career."
Read our exclusive interview with Barbara Dischinger, as she discusses how the International Women in Mining is bridging the gap in the mining world.