Supply Chain & Operations
Newmont and Kirkland form alliance to explore Holt Complex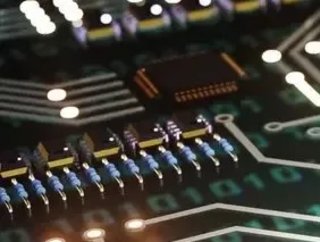 The world's biggest gold miner has signed an agreement with the Canadian company to develop the mine in Ontario...
The American mining company Newmont has announced that it has entered into a strategic alliance with the Canadian enterprise Kirkland Lake Gold Ltd. to develop its Holt Complex. Under the agreement, Newmont will pay US$75mn to acquire the option to certain mining and mineral rights on the Holt mine.
This deal does not foresee any development by Newmont of any of the other assets at the Holt Complex - the Taylor and Holloway mines.
Newmont has commented in a release that the agreement between the two companies provides Kirkland Lake Gold with capital to "evaluate strategic alternatives for the future of the Holt mining complex, explore on its existing properties, and evaluate other regional opportunities where Kirkland and Newmont may cooperate in the future".
The Holt mine has been shut since April due to Covid-19 protocols. Newmont explained in a separate statement that it could only exercise its option on the mine if Kirkland restart operations there. The company also announced that under the terms of the agreement, Kirkland is able to assume Newmont's obligations at any time, in which case the option would be terminated. 
Newmont, headquartered in Denver, Colorado, is the world's leading gold company. It is also a leading producer of copper, silver, zinc and lead. The company owns mining assets in North America, South America, Australia and Africa. It is the only gold producer listed in the S&P 500 Index, and is recognized in the mining industry for its good environmental, social and governance practices. Newmont has been publicly traded since 1925.
Kirkland Lake Gold Ltd. operates in Canada and Australia, producing 974,615 ounces in 2019. Production centres around three high-quality operations: the Macassa and Detour Lake mines in Northern Ontario, and the Fosterville mine located in the state of Victoria, Australia.