Supply Chain & Operations
Rio Tinto faces legal action from investor over Oyu Tolgoi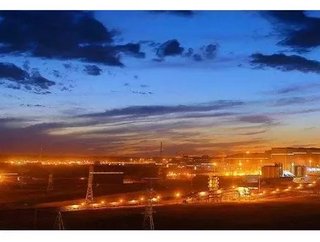 Activist investor Pentwater Capital Management accuses Rio Tinto of mismanaging costs on Mongolian copper project...
Australian mining giant Rio Tinto is remaining tight-lipped in response to a threat of legal action from the largest minority shareholder in Oyu Tolgoi, a Mongolian copper project that is jointly owned by the Mongolian government and Canada's Turquoise Hill Resources, in which Rio Tinto owns a 50 percent stake.
Oyu Tolgoi, slated to become the world's third-largest copper mine, is operated by Rio Tinto.
Activist investor Pentwater Capital Management LP holds a 9.23 percent stake in Turquoise Hill and is its largest minority investor. In a letter to the Australian exchange on Monday, Pentwater chief executive Matthew C Halbower accused Rio of mismanaging costs, and then unfairly restricting Turquoise Hill's ability to obtain finance to pay for those costs, according to a Reuters report. Rio Tinto declined to comment. 
"It is unacceptable that Rio ... is preventing TRQ from seeking the financing solutions that are most optimal for TRQ shareholders," Halbower says. "If Rio's Board continues with this oppressive behaviour ... Pentwater is prepared to go forward with legal action against the proper parties, including, you, the Board of Directors."
Oyu Tolgoi is jointly owned by the government of Mongolia, which has 34 percent ownership, and Turquoise Hill Resources, which owns 66 percent. Rio Tinto owns 50.8 percent of Turquoise Hill Resources and manages the operation on behalf of the owners.
Located in the South Gobi region of Mongolia, Oyu Tolgoi is approximately 550 kilometres south of the Mongolian capital of Ulanbaatar. It holds one of the largest undeveloped high-grade copper deposits in the world.
Rio Tinto says that the mine is also one of the most modern, safe and sustainable operations in the world, and that when the underground is completed, it will be the world's third-largest copper mine.
In 2019 Rio announced a cost overrun at the project of up to £1.4 billion due to difficult geology, saying total capital expenditure was expected to be in a range of £4.8 billion – £5.3 billion, and it expected a delay of up to 30 months at the mine's underground extension.
In September, it said it planned to raise up to £373.5 million through additional lending to develop the mine.
However, shareholders are worried that a rights issue would allow Rio Tinto to take a greater stake in Turquise Hill that underplayed its full valuation.
More advantageous financing operations included streaming and bond financing, says Halbower, who also noted that he stood for a board role but said that was vetoed by Rio