Supply Chain & Operations
Rio Tinto, POSCO Commit To Decarbonisation In Steelworks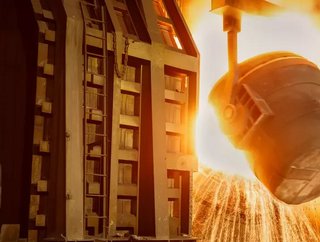 Rio Tinto and POSCO have signed an MoU as they begin collaborating on the decarbonisation of their steelworks value chain
Along with another leading steel producer, Rio Tinto has signed a Memorandum of Understanding (MoU) to jointly explore, develop and demonstrate technologies to transition to a low-carbon emission value chain. The company has partnered with POSCO - who also signed the MoU - to explore new emissions reduction technologies. POSCO currently runs two steelworks operations in Pohang and Gwangyang, South Korea, and was recognised as the most competitive steelmaker by World Steel Dynamics, for 10 consecutive years.
The partnership will act as a catalyst for decarbonisation in the steel production industry. As both the companies invest time into developing all aspects of their processes, Rio Tinto will integrate its iron ore processing technology with POSCO's steelmaking technology with the aim of reducing emissions in all aspects of production.
What Does The MoU Include? 
The MoU sets out the companies' commitments to work with their customers to decarbonise their value chains. It also highlights how the partnership will invest in technologies to lower the intensity of steelmaking carbon by at least 30% as of 2030 - or potentially reach net-zero status by 2050. 
Being one of South Korea's leading steel industrial organisations, POSCO's efforts will provide decarbonisation for the country - following its recent announcement that it will become carbon-neutral by 2050, which has been inspired by the actions of Korean companies. Alf Barrios, Chief Commercial Officer at Rio Tinto has spoken about their partnership. "This partnership with POSCO, a valued and long-standing customer, demonstrates our combined commitment to working together to identify ways to reduce emissions across the steel-making process," says Barrio. "The agreement also complements Rio Tinto's partnerships with other customers as the industry focuses on developing technologies that support the transition to a low-carbon economy."
Hag-Dong Kim, Head of the Steel Business Unite at POSCO, says, "Tackling climate change is a critical item in achieving sustainable development for a better future. On the journey to achieving carbon neutrality with Rio Tinto, we can play an important role [in] finding a way to build a low-carbon steel industry."

For more mining insights, check out the latest issue of Mining magazine.