Anglo American & Salzgitter target iron ore's carbon role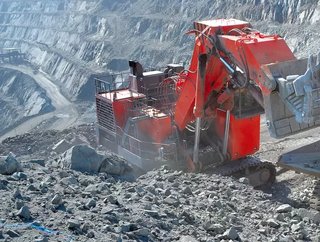 Anglo American partners with German steel group Salzgitter to focus on optimising iron ore for low-carbon steel in an effort to replace blast furnaces
As a multinational mining company, the pressure is on to find sustainable replacements for some of the higher-polluting parts of an already emission-heavy industry. However, the recent announcement regarding Anglo American's collaboration with German steel group Salzgitter is seemingly set to get the gears turning as the companies work hand-in-hand in an effort to tackle the decarbonisation of the steelmaking industry. 
Following the signing of an MoU on Wednesday, the duo aims to optimise high-grade iron ore supplies for low-emissions steel, hoping to accelerate the replacement of blast furnaces with direct-reduction plants. The companies are endeavouring to delve deeper into the research of hydrogen in the steelmaking process, with the potential for broadening hydrogen technologies further into the future. 
Renewable efforts fuelled by the joint endeavour of industry allies
Further investigations into feed materials, including iron ore pellets and lump iron ores, hold opportunities for use in direct reduction steelmaking based on natural gas and hydrogen. This process would result in a significant decrease in the intensity of carbon emissions during production compared to that of the more conventionally used blast furnace method. 
"We have set ambitious targets to help address climate change by reducing our greenhouse gas emissions, including achieving carbon neutrality across Anglo American's operations by 2040," says CEO of Anglo American's Marketing business, Peter Whitcutt. 
"While steel is a critical building block of our modern lives, and itself a critically needed material for the energy transition, the steel industry is a significant producer of carbon dioxide. That's why we are committed to collaborating with industry-leading players like Salzgitter Flachstahl to develop strategies that capitalise on the premium quality properties of our products to help drive emissions reduction across the entire steelmaking sector."
Ongoing carbon reduction efforts to power forward in the mining sector
The MoU builds upon Anglo American's pre-existing commitments within the steel industry, as the company continually works towards ensuring the production of high-quality iron ore products to help enforce efficiency and prevent emissions from rising further. New technologies are currently in development to minimise carbon emissions, the company has said.
Currently, Salzgitter is developing a 2 million mt/y DRI plant under the SALCOS project in an ongoing attempt to reduce its carbon footprint. The company supposedly has plans for an iron ore pelletising plant in Northwest Germany, with a feasibility study due to be completed early next year.
Chairman of the Management Board of Salzgitter GmbH and member of the Group Management Board of Salzgitter AG, Ulrich Grethe, says: "With this project, we continue to progress important milestones on the way to low CO2 steel production. In driving our SALCOS technology concept forward, we aim to decarbonise steel production as efficiently and quickly as possible. We are delighted to be partnering with Anglo American, our long-standing major supplier of high-grade ores, for joint reflection and potential projects."
Both companies have an enduring relationship, and this latest deal provides the necessary platform to discover new possibilities and prospects for the future of reducing carbon emissions within the mining industry and the steady move towards a sustainable energy transition for the sector in the coming years.