Anglo American Trials Marine Biofuel in Capesize Ships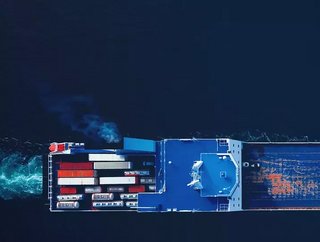 Anglo American has successfully used biodiesel in its operation of cargo ships and will continue to develop alternative fuels for marine use
A successful trial has taken place to test the capability of using biofuel to power a chartered capesize ship during its voyage from Singapore to South Africa. Anglo American led the trial of the alternative fuel, which used a biodiesel blend. The blend was created by using waste cooking oil from Singapore's food and beverage industry and converting it into usable biodiesel that was mixed with the regular fuel. The oil-derived biodiesel is capable of reducing carbon dioxide emissions when compared to the traditional 100% marine fuel. 
Trialling Marine Biodiesel 
The trial took place on board the 'Frontier Jacaranda', which is a capesize bulk carrier typically used to transport loose bulk goods, such as coal, ore, steel coils, and cement. The ship is owned by NYK Line, a Japanese shipping company, and was an important asset for verifying the next step in the industry's sustainability development of marine fuel.
"Low emission ocean freight is crucial in driving the long-term sustainability of the maritime industry. Shaping an effective transition requires a comprehensive framework of complementary solutions, in which alternative marine fuels have an important role to play," says Peter Whitcutt, Chief Executive Officer of Anglo American's Marketing business. 
"We are partnering with like-minded industry players to improve our understanding of factors likely to impact the future scalability of this solution. The success of this trial marks an important step forward in establishing biofuel as a viable option aligned with circular economic principles. These efforts also reinforce our commitment as an organisation to reduce emissions across the entire value chain, as we work towards carbon neutrality across our operations by 2040."
The data gathered from the trial shows this is a pivotal stage in the production of biodiesel, which will provide more scope for further research to increase the percentage of biofuel in the blend. The ability to use waste cooking oil and convert it into biodiesel is in line with the principles of a circular economy by reducing new carbon emissions and acting as a critical form of waste management.
We can expect to see further developments from Anglo American in the future, including the use of ammonia as a marine fuel alternative and fuelling capesize+ vessels with LNG - which can reduce carbon emission by around 35%.