Anglo American's South America mines to run on renewables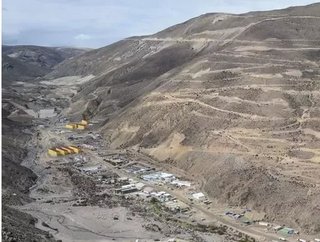 Anglo American has delivered on its commitment to source 100% renewable energy for all its operations in Brazil, Chile and Peru...
Having already secured renewable energy to meet all its power requirements for its iron ore and nickel operations in Brazil from 2022, and for its copper operations in Chile from 2021, Anglo American has now signed an agreement with Engie Energía Perú to provide 100% renewable energy for the Quellaveco copper operation in Peru that is expected to begin production in 2022. 
FutureSmart Mining
Tom McCulley, CEO of Anglo American in Peru, commented: "Copper has such an important role to play in enabling the global transition to a low carbon economy, so it is important for Anglo American's new world-class copper mine in Peru – Quellaveco – to lead the way by minimising its own carbon and broader environmental footprint. 
The combination of renewable energy and our FutureSmart Mining programme's higher precision technologies which target the required metals and minerals more precisely, with reduced water, energy and capital intensity, is changing the very nature of mining and how our stakeholders experience our business – for the better."
Renewable Energy
Anik Michaud, Group Director of Corporate Relations & Sustainable Impact at Anglo American, added: "It is our duty to produce the metals and minerals that society needs as responsibly as current technologies allow, while continuing to stretch ourselves and our business partners to improve our performance even further. 
"Our sourcing of only renewable energy to power our operations across South America marks another step towards our 2030 GHG reduction target of 30% that is embedded in our Sustainable Mining Plan and towards our commitment to be carbon neutral across our global operational footprint by 2040." 
Quellaveco Copper Mine
Quellaveco is going to be the first mine to run the FutureSmart operating model from day one. Anglo's idea is to build a stable base on which itcan layer new technologies, Coarse Particle Recovery (CPR) being one of them. "We will also be a fully digital mine, which brings us future benefits in terms of understanding and applying changes in real time," said McCulley.
Copper accounts for nearly 20% of Anglo's annual revenue. The company recorded a $9.8bn EBITDA in 2020.