Barrick Gold plays a crucial role in community development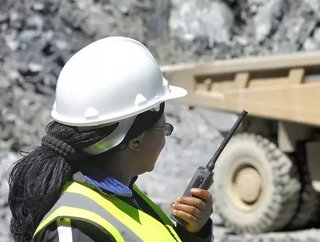 The mining company, Barrick Gold outlines its role in supporting the development of poorer communities surrounding mining operations
The increasing development of mining operations can be catastrophic to local and indigenous communities if not managed properly. The mining industry thrives on a balance of productivity and community investment. Barrick Gold has released details of its previous community support initiatives. 
Driving global socio-economic development
Barrick Gold operates several mining sites across North America, South America and Africa, predominantly mining copper and gold. Understanding the importance of socio-economic development in impoverished communities within these regions, Barrick is known to provide the necessary support for social change.
The company's 2020 achievements include: 
The employment of 20,000 people across 13 countries, with 97% of its employees from host countries—80% of these in senior leadership positions

Providing work for over 23,000 contractors across the business

A US$4.5bn spend on

goods and services from local suppliers

US$27mn investment in community-led development projects, providing access to water, education, healthcare services, food and economic opportunities

Provided US$30mn worth of Covid-19 support to locals and host governments
The gold mining group proudly supports many of those in less economically developed countries and utilises it as a measure for success. Creating opportunities for local entrepreneurs is one of the main ways in which under-developed societies can move forward and create more resilient communities. Barrick Gold backed a scheme in Tanzania, which allowed Kemanyaki, a youth collective, to start a poultry business, which retains its stake in the mining firm as one of its largest customers. Meanwhile, in Argentina, the firm encourages the advancement of agricultural production, improving food security and additional income for locals. 
Supporting the next generation of workers
Barrick Gold also has a stake in the education sector, as it partners with specialist NGOs, such as World Education, providing teacher training opportunities driving a 91% pass rate in local institutions—up from 64% in the region. Women in Nevada, US, also receive dedicated support for skills development and applying for jobs. 

For more mining insights, check out the latest issue of Mining Global Magazine.