BHP backs petroleum after pledging sustainable advances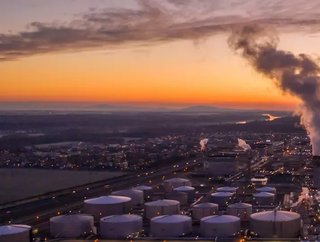 Mining Titan BHP pumps a heavy investment into a petroleum project in the Gulf of Mexico after previously setting out to prioritise its sustainability
Last week, BHP was in the news for succeeding in securing sustainable contracts with prestigious brands like Tesla, supposedly in talks to ditch fossil fuels, and boasting about the potential to endorse a possible solar system project in Australia with TransAlta. This week, the miner has done a sustainability 180, announcing its plans to invest US$544mn in capital expenditure into the Shenzi North oil project based in the US Gulf of Mexico. 
It seems the company couldn't turn down the opportunity to generate an all-too appealing 35% in returns at a nominal IRR, with a breakeven cost of about US$25/bl and a payback of under two years. And who can blame them? BHP already owns 72% of the project after lifting its interest from 44%, adding to its value. Despite its supposed sustainability concerns, it's clear the company wasn't ready to let the Shenzi project slip through its fingers just yet. 
The petroleum project is one of relative ease for BHP. Shenzi North will utilise the nearby Shenzi production facility, taking advantage of the existing infrastructure and production capacity already in place. Investment will see the addition of two wells and subsea equipment to ensure the development of a new drill centre north of Shenzi by 2024, which will see the potential to produce approximately 30-million barrels of oil equivalent a day. 
BHP feeds into the fossil fuel industry after previously promising to tackle emissions
Piece by piece, it becomes clearer why BHP has decided to temporarily distance itself from its previous environmental concerns. Production and profits through petroleum are still too powerful of a draw for the mining industry, although it remains a disappointing move from a company that was set to pave the way for minor businesses with its promising environmental outlook. 
"Both Shenzi North and Trion are strong growth assets for our business, providing attractive returns from relatively low carbon intensity resources," says President of BHP Petroleum, Geraldine Slattery. 
This isn't the first recent fossil fuel-focused deal BHP has agreed upon either. The miner went ahead with an agreement costing US$258mn in capital expenditure to accelerate the Trion oil project in Mexico into the front-end engineering design phase and into an FID before mid-2022. 
Large shares in petroleum prove too much of a draw for the mining titan
American multinational investment bank, Morgan Stanley, offers an insight into BHP's apparent reluctance to withdraw from the petroleum sector. The bank values BHP's petroleum assets at around US$11.3bn, shining a rather poignant light on the miner's hesitancy to pull away from the business despite its deliberations over ditching fossil fuels in the near future. 
"BHP has consistently commented on the attractiveness of the O&G business and its willingness to continue to invest in the division, but a potential sale could accelerate its exit from fossil fuel commodities and improve ESG credentials, potentially also benefiting its PLC listing price," says Morgan Stanley. 
This latest investment by BHP in a project that contradicts its promises on sustainability and goes against its contracts to collaborate with eco-friendly-focused companies like Tesla highlights the mining giant's troubling double standards and growing need to commit to either advancing towards a sustainable future or continuing to feed into the fossil fuel industry.