BHP face £5bn lawsuit over dam collapse in Brazil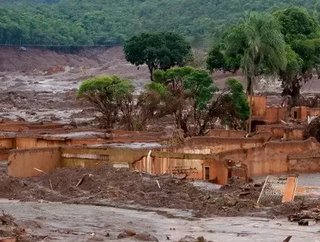 BHP face a possible £5bn fine over the collapse of its dam in 2015, which killed 19 people and is one of Brazil's worst environmental disasters
Around six years after the collapse of the Fundão dam, London's court of appeal has agreed to reopen a £5bn lawsuit against mining giant BHP after overturning a previous ruling that had disregarded the case. 
The 2015 dam rupture resulted in mining waste flooding surrounding communities, contaminating river systems, and claiming the lives of 19 people. It has since been labelled one of the worst environmental disasters in Brazil's history. 
"Whilst we fully understand the considerations that led the judge to his conclusion that the claim should be struck out, we nevertheless believe that the appeal has a real prospect of success," stated judges on Tuesday. 
Additional legal action has begun in Brazil as BHP is facing a further bill of US$19bn. 
Mining giant faces repercussions to its dam rupture
The reopening of the case has been labelled a "monumental judgement" by Tom Goodhead, a PGMBM managing partner, and "an opportunity for real justice" by attorney general of Marina - one of the hardest-hit districts in Brazil - Frederico de Assis Faria. 
The disaster of the Fundão mine, a partnership venture shared with Brazilian group Vale, also resulted in more than 40 cubic metres of mining waste being swept into the Doce River and the Atlantic Ocean over 400 miles from the point of rupture. 
However, BHP remains adamant that proceedings should not be held within the UK, insisting that it refuses to be distracted from its promise to ensure it does "the right thing" for victims of the Fundão failure.
"Issues brought by the claimants are already covered by the world of the Renova Foundation, by existing decisions of the Brazilian Courts or are the subject of ongoing legal proceedings in Brazil," the company said in a statement. 
Deadly environmental BHP disaster "worst" in Brazil's history
The case is also the latest debate over whether multinationals are able to be held accountable for their actions regarding their subsidiaries overseas. After PGMBM applied for the revival of the case in April 2021, claimant lawyers have argued the majority of their clients are entitled to sue the mining giant in the UK as the lengthy process of Brazilian litigation would fail to supply full redress in a suitable amount of time. 
Goodhead drew attention to the recent 2019 Supreme Court ruling that Vedanta was permitted to be trialled in the UK on behalf of villagers regarding oil spills and pollution in Zambia, which may have encouraged claimants to press for charges in England.