BHP under pressure to drop fossil fuels in mining operations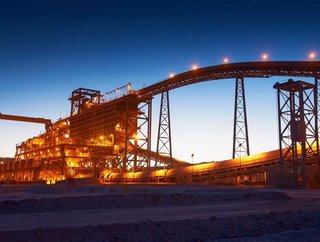 Environmental campaign groups call for the world's biggest miner, BHP, to ditch its multi-billion-dollar fossil fuels sales and abandon its operations
Being the world's largest miner is all fine and dandy until the position comes with the added expectation that you need to be the best, the most innovative, and the most environmentally aware leader within the industry. Perhaps a small price to pay for being a global mining titan, but a side-effect to success is that companies such as BHP will always have the weight on their shoulders to set an example that other mining corporations will be expected to follow. 
As more and more questions arise regarding the sustainability and eco-friendliness of the mining sector, environmental groups are rallying for BHP to ditch its multi-billion dollar sales of fossil fuels assets and "responsibly" wind down its production to ensure international targets regarding greenhouse gas emissions are met.
Pressure to pave the way to sustainability placed on BHP's shoulders
The proposal was put forward by Market Forces on behalf of around 100 small investors. The campaign group focuses on the strategic coordination of groups and shareholders on ongoing climate issues, supposedly "exposing" institutions that are continuing to finance environmentally damaging operations worldwide and aims to hold them accountable. Reportedly, Market Forces and the BHP investors - who hold less than 0.01% of the company's Australia-listed entity - have suggested possible solutions for considerations to be addressed at the company's annual meeting held later this year. 
In a statement, Market Forces said: "By providing a leading example of responsibly managing down fossil fuel assets, BHP can preserve and realise the genuine value that exists in these assets, align with global climate goals, and support its workers in the transition to a decarbonised economy."
Market Force attempts to hold the mining giant accountable for its lack of action
Progress may lay just beyond the horizon following the recent report that BHP is debating whether to ditch its oil and gas assets through potential sales following the increase in sustainability-focus within the industry. After continually being placed under the microscope, the miner agreed in June to sell its share in its Colombian coal mine and is advancing plans to dump a potential thermal coal operation and several coal assets in Australia. 
"There's an increasingly deep and sophisticated understanding of the steps big companies and their investors need to take to play their part in bringing down emissions," says campaigner at Market Forces, Will van de Pol. "Companies and investors can no longer get away with green-washing and shirking their responsibilities."
Despite having little support, shareholder resolutions are becoming a more widely utilised tool to put pressure on companies to address environmental concerns. Lawsuits, as has been proven, are also succeeding, the recent ruling against Royal Dutch Shell Plc forcing the company to accelerate the lowering of its emissions a prime example.