Glencore Appoints Kalidas Madhavpeddi As Chairman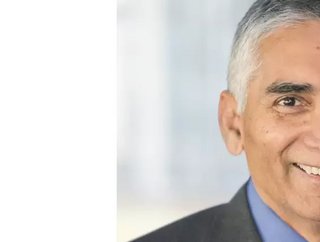 Madhavpeddi brings his experience in Congo acquisition and joins the executive board in the company's efforts to reduce operational carbon emissions
The miner and commodity trading company, Glencore has appointed a new Chairman. Kalidas Madhavpeddi, Non-Executive Director, takes the position of Chairman from the previous holder, Tony Hayward. 
The announcement of Madhavpeddi's role follows a significant change in the company as Gary Nagle replaced the company's previous billionaire Chief Executive Officer, Ivan Glasenberg.
With 10 years of experience leading China Molybdenum International (CMOC), where he was tasked with making various key acquisitions, Madhavpeddi joined the board of the Swiss mining firm in February 2020. He also spent over 25 years at US mining company Phelps Dodge and is currently acting as a non-executive director for Novagold Resources.
Madhavpeddi has discussed his thoughts on the transition. "As the world transitions to cleaner forms of energy and mobility, our portfolio of commodities will allow Glencore to play a key role in helping us achieve the goals of Paris and play a key role in the ongoing energy and mobility transition," he says. 
Tony Hayward also commented on the shift on the executive board. "I am very pleased that the board has appointed Kalidas as my successor [...], his history of working in the resources industry and familiarity of operating across the globe provides an excellent experience for this appointment."
What Does The Leadership Change Mean For Glencore?
The adjustments that have been made to the executive board mark the beginning of a new stage for the company, as it demands a stronger sustainability focus - due to pressure from investors to cut emissions. The company will also reap the benefits of Madhavpeddi's experience in acquiring projects in the Democratic Republic of Congo - which he previously carried out while working for China Molybdenum. 
Glencore is putting significant weight behind its operations in Congo, as it pushes for optimised production of Cobalt and Copper at its Katanga mine in Congo - both of these are products required for electric vehicle manufacturing and green energy industry. Madhavpeddi's experience in Congo will give the company a positive boost as it continuously develops its Cobalt and Copper production. 
In line with the company's sustainability efforts, Glencore plans to rundown its current coal mining assets up to the year 2050, which stands as a realistic strategy to reach net-zero status. The company's pledge will also include company processes and the emissions created by customers.