How BHP is addressing climate change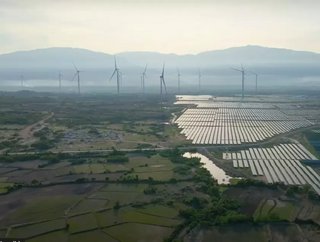 BHP's Fiona Wild, VP for Sustainability and Climate Change, explains how the mining major is tackling climate change
The materials BHP provides are central to modern life and the company is constantly evolving its approach to continue to deliver them sustainably into the future.
BHP is tackling climate change
BHP has laid out a comprehensive series of metrics, targets and goals...
"We have committed to holding management to account through a direct linkage of climate-related targets and goals to executive remuneration. And we have affirmed our commitment to advocate for public policy in pursuit of global decarbonisation.
"We will remain alert to technological, political and societal developments that may indicate changes to our signposts and the development of new uncertainties for our portfolio analysis. We will continue to monitor developments and review our approach as necessary, to respond to evolving approaches to climate change and climate-related disclosures."
Fiona Wild, Vice President, Sustainability and Climate Change
Fiona leads the design and implementation of our global climate change strategy, including activities in the areas of mitigation, adaptation, portfolio evaluation, stakeholder engagement and low emissions technology. 
BHP's purpose and strategy
"Our iron ore and metallurgical coal create the steel that builds cities and makes renewable energy infrastructure possible; our copper is needed for electrical appliances and wind turbines; our oil powers mobility; our natural gas and energy coal provide energy and heat; and our nickel enables the development of storage solutions for intermittent wind and solar power. And looking to the future, potash has the potential to support more efficient and sustainable agriculture by making crops more productive.
In 2020, BHP published its Climate Change Report 2020, a special publication designed for a more detailed discussion of our approach to identifying and managing climate-related risks and opportunities, which aligns with the Task Force on Climate-related Financial Disclosures (TCFD) recommendations. It outlines its successes, learnings and plans for future initiatives.