How will TVR support green lithium mining operations?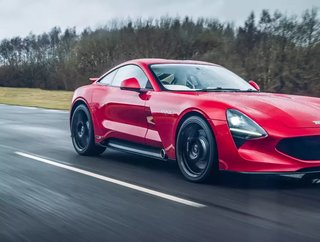 Following TVR's latest news, we take a look at its partnership with Ensorcia Metals Corporation to fund green lithium mining projects
The British car manufacturer, TVR is currently behind the curve with the switch to electric vehicles (EVs) but is currently developing a strategy to make the shift. In fact, the company's V8-powered Griffith concept was released in 2017—with the launch announced for 2022—as its latest car since the early 2000s. 
But, with its recent partnership, the carmaker will aim to move into the alternative vehicle business. 
A heritage vehicle brand
The TVR brand is one for the petrol-heads, which contradicts the company's efforts to be more sustainable. But the big question is, will an electric TVR lose its racing heritage? 
The brand was first created in Blackpool in the period of 1946 to 1965. The founder of the business, Trevor Wilkinson, began trading as a general engineering workshop that later evolved into TVR Engineering. The company has since produced various sports cars, including the Tasmin, Tuscan, Chimaera, and recently, the new Griffith.
Actioning green lithium mining 
TVR announced a partnership with Ensorcia Metals Corporation, a US-based company that specialises in green lithium mining and metal processing, to leverage its patented technologies for lithium brine extraction with minimal environmental impact. 
'We are delighted to announce this partnership with such a historic and important automotive brand', says Daniel Layton, Chairman of Ensorcia. 
'Along with the current model, we believe the global development of TVR EVs will be among the most exciting EVs in the market. The tight synergy and alignment between our companies and vision will ensure the supply chain for TVR's future battery requirements. Our green lithium extraction process and TVR's approach to environmentally friendly manufacturing creates a great partnership [that] we believe will experience enormous growth over the coming years'. 
Les Edgar, Chairman of TVR, says, 'Today we have reached another milestone in our mission to rejuvenate and future-proof our iconic British brand - it has been clear for some time that EV has to be part of our future. Finding the right partner for the road ahead has been a complex process - the right synergistic fit coupled with a shared vision for the future in rapidly changing times - and we are thoroughly excited to be partnering with Ensorcia. Having access to advanced EV tech including supplies of green lithium via the leading, environmentally considerate process, is a hugely important element in ensuring that TVR will become a sustainable, net-zero business'. 
About Ensorcia Metals Corporation 
Ensorcia is committed to a cleaner energy sector, which has been its primary focus since 2016 through its developments in lithium extraction, producing battery-grade lithium carbonate for use in vehicles. The company is also working on new technologies for the production of cobalt for similar applications. 
As a private corporation, Ensorcia works with the government bodies as well as other private sector mineral organisations, to create safer, more eco-friendly methods of extracting high demand resources.
For more lithium mining insights, check out the latest issue of Mining Global Magazine.