Kodal focuses on Bougouni lithium project as market booms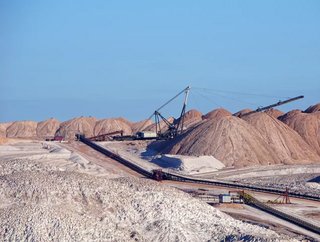 Kodal Minerals announces its focus on its Bougouni lithium project as demand for lithium surges while maintaining its ongoing West African gold exploration
Kodal Minerals is jumping on the battery metals bandwagon as it joins other mining companies in prioritising the production and expansion of its lithium projects. Recently, global demand for the metal has surged due to a rising requirement in the production of sustainable electric vehicles, but as concerns are voiced over the future of metal supply disruptions and inadequate resources to meet demand, Kodal Minerals is determined to focus its efforts on ensuring the requirement is met. 
The company's Bougouni lithium project, located in Mali, is set to become the focal point for Kodal Minerals' efforts in the coming year, despite the miner's continued gold exploration project in West Africa. The decision comes following Kodal Minerals' proudly announcing it was in a stable financial position, raising funds through investments and profits going into FY'21, including:
A £500,000 equity financing facility

A US$1.5mn convertible loan note

£3.5mn in equity funds raised earlier this year
Kodal Minerals continues metals success as finances look strong
"The demand for lithium continues to exceed previous forecasts as the utilisation of lithium-ion batteries increases in the green energy solutions, both on a large infrastructure scale as well as on the personal level through vehicles and personal devices," says Kodal in a statement, alluding to the fact that the company's lithium project is in a good position to profit from this surge in the metal's supply-demand. 
It's fair to say Kodal Minerals is going through a period of success. The company's exploration and evaluation expenditure has fallen from £1.6mn to £542,000, resulting in a welcome rise in the carrying value of Kodal Minerals' capitalised expenditure to almost £9mn. 
The company's value of its Mali and Cote d'Ivoire gold projects is placed at roughly £1.5mn, and its Mali lithium projects are £7.5mn.
Mali lithium mine looks set to help meet industry demand
Currently, the Bougouni mine is in its final approval process, optimistic that it will receive its mining licence before the end of the year. 
"The strongly rising prices for the lithium spodumene concentrate will underpin our efforts to secure financing for the Bougouni project development."
Throughout the year, the company has also been focusing on its gold exploration endeavours, acquiring the Fatou gold project and securing management and 100% interest in the Nielle gold concession. Clearly on a high, Kodal Minerals is hoping to maintain the same rate of success as it targets the discovery of new mineral resources and is hoping to find promising, highly prospective results.