Minerals Council Of Australia Releases Zero Emissions Goal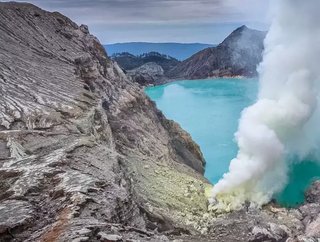 The Mineral Council of Australia, the leading mining body representing the country's coal industry, has released plans to tackle climate change...
The plan outlines how the organisation aims to achieve net-zero emissions, not only in Australia, but around the world. The plan highlights the commitment the Australian minerals industry is taking to decarbonise the economy, address climate change and meet net-zero targets globally.
The plan also outlines how both the councils and the members involved are planning on taking action on climate change, with the importance of the implementation and impact of technology in reducing emissions highlighted.
In a press statement, MCA CEO Tania Constable said: "With this plan, the sector acknowledges the critical importance of technology in reducing emissions. The minerals industry works with manufacturing and innovation partners to invent, develop and deploy new techniques and technologies.
"It is clear that the scale of the technology-led transformation required will not occur without the minerals and raw materials provided by the Australian mining sector.
"The industry sees great opportunities for minerals such as lithium, cobalt and copper in all forms of transport infrastructure, communications and energy systems."
Two elements are set out under the plan, with one to endure a ten-point framework to support three core objectives, whilst the other is a comprehensive three-year rolling work plan, comprising 30 activities.
The climate plan has come under fire from environmental and shareholder groups, with the body failing to set hard targets on reduced emissions and the use of thermal coal. The plan has failed to set a target date for net-zero emissions to be reached, or for coal mining and coal-fired power generation to be phased out.
"This is embarrassing and woefully inadequate: the MCA can't even commit to net-zero emissions by any date. What type of plan is this without any dates or targets?" said Dan Gocher, Australian Centre for Corporate Responsibility's director of climate and environment.
The UN's climate change panel has advised that global emissions must meet net-zero by 2050 to have any chance of keeping global warming to 1.5C.
Another campaign group, Australia 350, described the plan as meaningless, lacking "clear commitments to advocate for emissions reduction targets that will ensure we keep global warming below 1.5C or even dates by which we should hit net-zero emissions."