New Gold targets 30% cut in Scope 1 and 2 emissions by 2030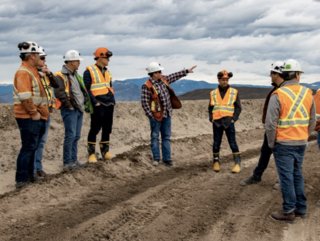 The gold and copper-gold miner will focus on Rainy River which accounts for 80% of its Scope 1 and 2 emissions, according to its 2021 Sustainability report
Canadian-focused intermediate mining company New Gold is targeting a 30% reduction in Scope 1 and Scope 2 GHG emissions by 2030, it states in its 2021 Sustainability Report.
Rainy River, which operates as an open pit mine and is heavily dependent on diesel fuel, contributes over 80% of the company's Scope 1 and 2 GHG emissions. In 2025, Rainy River will transition to underground mining for the remaining LOM, which will decrease emissions. Bethany Borody, who has been promoted to Vice President, Sustainability, will oversee the sustainability programme.
New Gold wants to look beyond this 30% reduction target and evaluate greater electrification of fleets at New Afton and Rainy River.
Greater electrification would include considering biofuel options and assessing the feasibility of larger projects like trolley-systems, carbon capture and use of hydrogen.
Until fall 2021, Rainy River experienced dry weather conditions with very few months registering normal or above normal precipitation - conditions that limit a mine's ability to discharge water to the environment. Although the site experienced drought-like conditions early on, Rainy River finished the year with a total discharge of 2.01mn cu m of water to the Pinewood River.
New Gold's operating site at New Afton and Rainy River have a total of three active tailings facilities, in addition to an inactive tailings facility at New Afton (a tailings tour at New Afton is pictured).
The New Afton Mine is located in a semi-arid climate where annual evaporation rates typically exceed precipitation.
In 2022, New Afton will be recertifying to ISO 50001, transitioning to the new MAC TSM Climate Change Protocol, and setting new energy and GHG objectives. Projects will include electric haul trucks, vent fan energy efficiencies, pumping energy efficiencies and upgrades to warehouse lighting.

In 2021, the mine continued to progress the construction of its Thickened and Amended Tailings (TAT) Plant, which will allow it to transition away from conventional slurry tailings.
The gold and copper-gold miner - whose 2021 report is themed around 'resilience' - continues to evolve its reporting on key matters relating to ESG, and last year aligned with the Task Force on Climate-related Financial Disclosures (TCFD) recommendations and developed its first standalone TCFD Report.
In 2021, BC saw a highly active wildfire season due to extremely hot temperatures and a dry climate. New Afton Fire & Mine Rescue responded to the crisis by employing fire prevention measures on site and stepping up to support local communities.
New Gold also holds a 5% equity stake in Artemis Gold Inc., and other Canadian-focused investments.