Rio Tinto and Sumitomo to assess hydrogen plant potential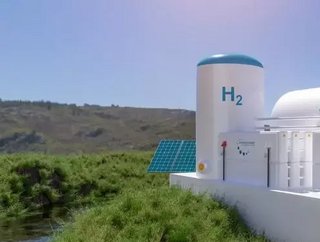 Mining giant Rio Tinto and Sumitomo to assess the potential of a hydrogen plant in Yarwun alumina refinery that could fuel a new Gladstone Hydro Ecosystem
Rio Tinto is steadily building itself a reputation for innovation, and the mining giant looks set to get the ball rolling with its next endeavour as it partners with Japan's Sumitomo Corporation. The collaboration will see both companies combine efforts and resources to evaluate the development of a hydrogen pilot plant that could, if successful, produce hydrogen for the Gladstone Hydrogen Ecosystem.
A letter of intent has been signed by both parties that are targeting Yarwun in Queensland, Australia, as the most likely location for the construction of the hydrogen plant. Both Rio Tinto and Sumitomo hope the development of their Gladstone facility will provide a clean hub of hydrogen for the future. 
"Rio Tinto has a long relationship with Sumitomo, and we are delighted to partner with them to explore the possibilities of hydrogen, not only for our own refinery but for Sumitomo to supply industry more broadly in Gladstone," says Kellie Parker, Chief Executive of Rio Tinto Australia. 
"Reducing the carbon intensity of our alumina production will be key to meeting our 2030 and 2050 climate targets. There is clearly more work to be done, but partnerships and projects like this are an important part of helping us get there."
Mining Giant Rio Tinto helps to scout out renewable alternatives
Sumitomo has now started the initial design study and preliminary master planning for the hydrogen facility, kickstarting efforts as the Gladstone plant begins to come closer to being a reality. In a statement, Sumitomo's Energy Innovation Initiative Director Hajime Mori said that the project it shares with its "long-term partner" is helping to advance progress towards the company's 2050 carbon neutrality deadline. 
A recent feasibility study carried out by Rio Tinto and Australian renewable energy company, ARENA, discovered the potential for hydrogen to safely substitute natural gas when refining alumina, teasing the opportunity for further distribution of the sustainable method if studies continued to show success. 
"This is a plan to create a renewable energy ecosystem that will power our low-carbon ambitions to transform industry, create thousands of jobs for Queenslanders, and decarbonise not only Queensland but the nation," says Mick de Brenni, Minister for Energy, Renewables, and Hydrogen, after revealing the development of the Queensland Energy Plan by the Palaszczuk Government in an attempt to hammer home the importance of international partnerships in producing up-to-date technology for a more sustainable Australia.
Gladstone hailed as 'industrial powerhouse'
But Gladstone continues to be a focal point of renewable and sustainable innovation. Steven Miles, Deputy Premier and Minister for State Development, has labelled the region as a powerhouse for industrialisation and highlights Queensland's capabilities in providing numerous regional opportunities.
"This is only the beginning of a wave of international collaborations that will lead to new industries and new jobs underpinned by the supply of renewable energy.
"With the Palaszczuk Government's strong commitment to creating more jobs in emerging industries, we will work to keep Queensland at the forefront of renewable hydrogen and the opportunities that come with it."