Rio Tinto to partner with Komatsu in zero-emission mission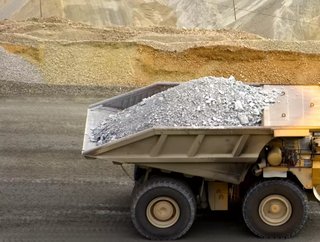 Rio Tinto is collaborating with Japanese multinational corporation Komatsu Limited to accelerate the development of zero-emission mining solutions
The majority of recent collaborations in the mining sector have been founded upon the need for sustainability within the industry. Deals to ditch fossil fuels or develop electric mining vehicles, all in an effort to reduce the carbon footprint of the sector, have been in no short supply. So as Rio Tinto seals another contract, this time with Komatsu Limited, what could the terms of this agreement mean for the sustainable outlook of its mining operations? 
The deal: what does it involve?
Through their collaboration, Rio Tinto and Komatsu hope to accelerate the development of zero-emission solutions, a particular area of interest being that of mining haulage. New equipment will be pre-produced and trialled at a Rio Tinto site where, if successful, the mining giant will have the opportunity to get its hands on the first of the trucks from Komatsu when they are officially and commercially viable. 
"Rio Tinto and Komatsu have a shared history of partnership on innovation going back to when we built the world's largest Komatsu autonomous haulage fleet in 2008," says Rio Tinto's Chief Commercial Officer, Alf Barrios. "Our support of a trial, and the option to buy some of the first trucks from Komatsu, underscores our shared commitment to actively collaborate on product planning, development, testing and deployment of the next generation of zero-emission mining equipment and infrastructure as we look to decarbonise our business."
Currently, around half, or 13 of US states with surface mining activities, accounts for approximately 90% of the methane emitted to the atmosphere as a result of surface coal mining activities. Similarly, 2019 UK mining and quarrying GHG emissions totalled around 21.8 million metric tons, with carbon dioxide accounting for around 90% of the gases emitted. Evidently, concerns around mining emissions are well-placed. 
Max Moriyama, President of the Mining Business Division at Komatsu Ltd, acknowledges the importance of such a deal on the mining sector and how imperative reducing mining transport emissions is to the industry as a whole if goals are to be achieved. 
"Rio Tinto and Komatsu both recognise the critical role zero-emission haul trucks play in meeting the Greenhouse Gas (GHG) emission reduction goals for the mining industry and the need to focus on developing practical haulage solutions. We are looking forward to advanced collaboration with them."
Ongoing environmental innovation in mining between the partners
Recently, Komatsu launched its Greenhouse Gas (GHG) Alliance with the aim to successfully advance its power agnostic truck concept to enable mining haulage vehicles to potentially operate on battery and hydrogen power sources. One of the first companies to show its support for the project? Rio Tinto. 
The company's environmental ambitions concerning mining transport are clearly at the forefront of its transformational aspirations. The Charge On Innovation Challenge, of which Rio Tinto is a founding patron, likewise focuses on researching and resolving the need for power distribution infrastructure to support zero-emission haul trucks. 
"We know that addressing climate change effectively requires businesses, governments and society to work together. Our collaboration with Komatsu recognises the role zero-emission haul trucks will play in meeting the emission reduction goals of not only Rio Tinto but the entire mining industry," says Barrios.
Rio Tinto has pledged around US$1bn on emission reduction initiatives over the course of the next five years of its decade-long target period to reduce its emissions by 45% before 2030.