Rio Tinto sign wind & solar plant to supply Madagascan Mine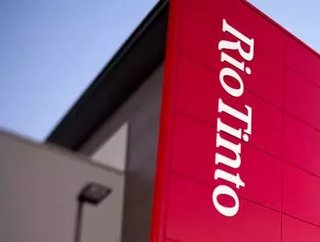 Rio Tinto has signed an agreement with CrossBoundary Energy to supply its mine in Madagascar with electricity generated from a hybrid wind and solar plant
As the world's second-largest metals and mining corporation, Rio Tinto is often in the spotlight for innovation and transformation. This time, the mining giant has set its sights on improving its renewable approach to sustaining ongoing and future projects in a long-term deal with CrossBoundary Energy to power its operations. 
In the agreed 20-year power purchasing agreement (PPA), a 12MW wind farm and 8MW solar facility will supply Rio Tinto with electricity for its QMM ilmenite mine in Fort Dauphin, Madagascar. The project is expected to begin construction this year, with operations scheduled to begin early 2022 at the solar plant and by the end of 2022 on the wind farm. 
Rio Tinto will also see 60% of the mine's workings covered by the deal, as well as the addition of a lithium-ion battery energy storage system - something which will no doubt prove beneficial in the near future as global demand for lithium continues to climb. 
Renewable energy plan to be implemented by mining giant
The deal is also an attempt to make Madagascar more energy independent, setting up a transition that will, hopefully, assist the community with a source of reliable electricity.
Co-founder and Managing Partner of CrossBoundary Energy, Matt Tilleard, is excited at the potential environmental benefits this latest deal could bring. 
"Emissions from electricity use in mining is estimated to account for around 1% of all greenhouse gases globally," says Tilleard. "Rio Tinto is leading the way in demonstrating how mines can seize a huge opportunity to reduce these emissions. 
"We are focused on delivering cleaner power to businesses and were, therefore, able to offer Rio Tinto a flexible, fast, all-equity funding approach, combined with our reliable track record as one of Africa's largest distributed renewable utilities."
Rio Tinto's Sustainability Strategy
In 2018, Rio Tinto launched its sustainability strategy. The company pledged to commit to high standards regarding issues surrounding sustainability and achieve high-quality social and environmental performances across all operations. 
Within the same year, the mining giant boasted becoming the only major player in the mining industry to possess a fossil-fuel-free production portfolio. Its strategy now consists of three pillars for sustainable success, all of which it claims contribute to the UN's 17 Sustainable Development Goals: 
Running a safe, responsible, and profitable business

Collaborating to enable long-term economic benefits

Pioneering materials essential for human progress
Rio Tinto's deal with CrossBoundary Energy is a step towards its ultimate goal: a sustainable Madagascan mine that ensures the safety of the environment and brings social rewards.