Rio Tinto to build desalination plant to secure water supply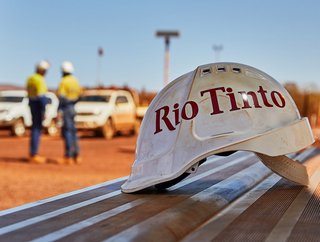 Rio Tinto hopes to build the desalination plant in West Pilbara
A US$395 million investment in a new seawater desalination plant in Western Australia to provide precious water for mining operations and local communities
Mining giant Rio Tinto will invest US$395 million in a seawater desalination plant in Western Australia, in a bid to secure water supply for its operations in the region.
The Dampier Seawater Desalination Plant, which is subject to approvals, will be located within Rio Tinto's existing iron ore port operations at Parker Point.
Initial capacity will be four gigalitres per year with the potential for that to double.
Subject to those government and state approvals, construction is expected to begin next year, with the facility producing water by 2026. At the peak of construction, the project is expected to support 300 jobs.
Rio Tinto says it has been engaging with Traditional Owners and Custodians in relation to the project and in particular thanked the Ngarluma people, on whose Traditional lands the plant will be constructed, and Murujuga Aboriginal Corporation, who represent the five Traditional Owner groups in the region.
Desalination plant will be built on reclaimed land
The plant will be constructed on previously reclaimed land and use reverse osmosis to filter salt and other impurities from ocean water. It will utilise existing infrastructure at the company's Parker Point operations and is near the existing Water Corporation network, helping to minimise disturbance to the local environment.
"We know that water is a scarce resource," said Rio Tinto Iron Ore Chief Executive Simon Trott.
"We are pleased that this desalination plant will help to secure future supply for Rio Tinto-supplied communities in the West Pilbara as well as our coastal operations."