Schneider Electric mining and metals sustainability webinar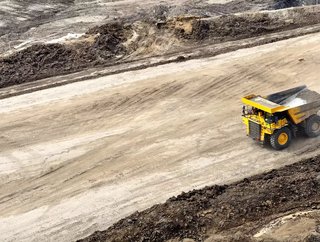 Following the successful launch of the Schneider Electric webinar, we highlight the topics discussed by the company's renewable energy experts
As a company committed to decarbonisation through the use of renewable energy sources, Schneider Electric has an important role to play in the conversion to sustainable sourcing, resulting in the organisation becoming one of the most successful in the sector. 
John Kwarta, Global Strategic Account Executive, Ron Taglieri, Global Efficiency Offer Manager, and Victor Dunand, Microgrids Business Development Manager of Schneider Electric took part in the 'Five evolutionary technologies towards sustainable mining, minerals and metals' webinar. The speakers brought a wealth of knowledge to the webinar to discuss the technology that can be implemented to allow organisations to become more sustainable.
Discussing the technologies that support decarbonisation in mining 
The webinar hosted an important conversation about sustainability in mining—an industry that has historically produced a high amount of greenhouse gas emissions—as the experts delved into the input of technology for decarbonising the industry. At a time when mining organisations are looking to apply digital solutions for more efficient and responsible processes, the talks provide great insights to leaders in mining, minerals and metals.
Technology adoption strategy for sustainability
Kwarta discussed technology adoption strategies and how businesses in the mining sector can utilise them to unlock capital expenditure for energy and sustainable initiatives. He also addressed carbon reduction strategies, which can be addressed in two ways to speed up carbon efficiency, including centralising governance—to accelerate operational decision-making—and localising implementation plans to streamline the process. 
'Many of our customers begin their climate action programme without adequately aligning their corporate objectives to their site plans. And the fragmented approach impedes their progress for most customers. What we find is that short-term projects just don't get implemented fast enough', Kwarta says in the webinar. 
Cost savings through renewable energy
Taglieri discussed some of the reasons why some organisations are yet to implement technologies for efficiency, the key focal points around financing, and how businesses can also experience energy savings, operations and risk. 'Making sure you understand the right financing option is critical', says Taglieri. 'The first thing that I do want everybody to think through are some of the options that we see around obtaining access to capital that can be self-funded, but oftentimes, in fact, increasingly, most companies that we see, particularly in industries where there's a capital intensity, is to move to third-party solutions'. 
An in-depth look at microgrids
Following this, Dunand moves on to discuss the decentralisation of energy with an explanation of microgrids and the risks and opportunities that surround the process. 'Microgrid is a local electricity network. That means geographically in one location, it's physically interconnected and as one or several or no connection to the grid, what is different from a traditional intricate network is that we're going to have these distributed energy resources, generation storage, flexible loads connected to that network and the key, the glue that sticks it all together, is the intelligent management systems, which enables the capabilities of resiliency, cost-saving and sustainability', says Dunand. 
Software and analytics applications in mining
Kwarta rounds off the session with a discussion on how software and analytics applications can support reductions in energy consumption and allow us to utilise energy in a more efficient manner. He explains that digital technologies create more opportunities to manage energy usage and allow organisations to reduce their emissions in more calculated ways. 
Kwarta highlights three digital enablers that open up more options for sustainability, which includes the Internet of Things for improving transparency of energy consumption, driving strategies with hard facts through artificial intelligence and data analytics, and digital ecosystems that align with the company's strategy to empower groups with more accessible data and insights to solve challenges and create more effective solutions.
To follow this in-depth discussion, tailored towards organisations in the mining and metals industry, you can catch up on the webinar on-demand for all the insights discusses during the session. 
Find out more about the webinar, by signing up for the EMEA regions and America.