Global Mining Guidelines Group reports positive results from open innovation at Antofagasta Minerals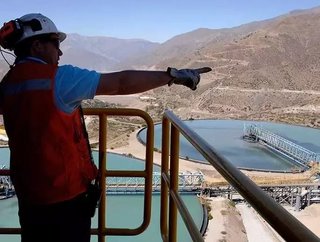 Global Mining Guidelines Group (GMG) is hosting its GMG Santiago Forum this week in Chile's capital.Nury Briceño, Principal Advisor of Innovation at...
Global Mining Guidelines Group (GMG) is hosting its GMG Santiago Forum this week in Chile's capital. Nury Briceño, Principal Advisor of Innovation at Antofagasta Minerals, will be presenting "Open Innovation Model at Antofagasta Minerals".
The most important innovations to come in the mining industry will have to do with time, representing a fundamental shift from innovation in processes that have historically taken place incrementally. Briceño, who has been with Antofagsta for nine years, commented:
"The greatest impact will be seen in the quick and efficient implementation of exponential growth technologies such as big data, AI, machine learning, and blockchain."
Antofagasta Minerals is in its second year of implementing an open innovation model, designed to capitalise on both external as well as internal ideas, paths and capabilities to develop innovative new technologies. 
"The reality of the evolution of exponential technologies and the rapid changes in markets such as energy, telecommunications and information have forced the generation of innovation models that respond more quickly to the needs of the environment," said Briceño.
Mining has been slower to react to innovation than other sectors, hence GMG note it's vital to use external entities to solve operational challenges. This is allowing companies such as Antofagasta Minerals to implement solutions more efficiently.
The model, which has been producing positive results, revolves around three key facets: precisely defining challenges relevant to their operations, finding and implementing processes that allow for captive available solutions, and having a team in place that is willing to take the lead on innovative projects.
SEE ALSO:
Antofagasta receives approval for $1.3bn expansion of Los Pelambres copper project
SQM updates on Chile Antofagasta major lithium expansion plan
Antofagasta expects $1.3 billion Los Pelambres expansion project to begin construction in 2019
Read the latest issue of Mining Global here
GMG noted: "Briceño's main responsibility at Antofagasta Minerals is to select the projects to be presented before the Innovation Board for funding. All projects presented must propose a solution to challenges prioritized by operations, and the solution must be validated at different stages of its development. The company currently has development projects to counter challenges in the areas of tailings, water, community and chalcopyrite leaching. 
"The most important being the latter, where Antofagasta Minerals already has one patent and is working on project implementation. Innovation, therefore, is considered a strategic pillar within the company that supports and impacts upon other essential areas such as operations, safety, sustainability, and growth."
The GMG Santiago Forum is a 2-day event featuring presentations, panel discussions, breakout sessions and networking. It offers a forum for discussing opportunities and challenges related to implementing autonomous equipment, AI, IIoT and more into operations. A chance to learn from the trials and errors of experts from inside and outside mining so you can avoid unnecessary pitfalls.
Global Mining Guidelines Group (GMG) is a network of representatives from mining companies, OEMs, OTMs, research organisations, consultants and regulators around the world who collaborate to tackle challenges facing the industry.