Maptek Geology Solutions – A Story that Began with Coal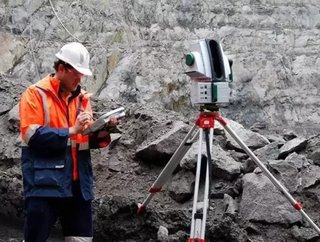 Maptek showcased its expanded range of solutions at the Bowen Basin Geology Group Symposium in Brisbane last week. 'The Symposium is an ideal pla...
Maptek showcased its expanded range of solutions at the Bowen Basin Geology Group Symposium in Brisbane last week.
'The Symposium is an ideal platform for the exchange of technical ideas to solve common geological challenges and to highlight new technologies,' said Peter Odins, who directs the development of stratigraphic solutions at Maptek.
'Maptek has been attending the Bowen Basin geology meetings since 1990 and in fact our story began with coal. The first sale to Utah international in San Francisco in 1981 was just the beginning of a success story that today sees Vulcan installed at more than 1800 sites in over 75 countries,' added Odins.
• Related content: Innovation Profile: Jeremy Butler, Maptek
Since then Maptek has extended its spatial data solutions to 3D laser scanning systems for survey, design conformance reporting and surface movement detection. Eureka is an integrated 3D platform for modeling and interpreting exploration data. These systems provide a competitive advantage to operations by enabling them to fully exploit their geological, geophysical and geotechnical information.
'Maptek technology is designed with the user in mind. Systems are intuitive and workflow driven,' Odins told AustMine in a recent interview. 'Attention to high end graphics and 3D visualization refocuses expertise on driving informed decision making and productivity improvements.'
The revolution in stratigraphic modeling began with the release of integrated stratigraphic modeling tools in Vulcan about 10 years ago. In 2010 HARP modeling in Vulcan provided geologists with a new technique for using drillhole data and downhole geophysical characteristics for interpreting and interpolating coal horizons. It also allowed better classification of the most economic seams and the unviable seams included in burden removal.
The latest Maptek innovation sees positional information of seam contacts collected by I-Site laser scanners modeled and imported into Vulcan to control the HARP modeling process in the vicinity of the highwall. The resultant model represents the best understanding of the geology.
• Related content: How-To: Utilize 3D Mapping in Evaluating Profitability
The introduction of implicit modeling in Vulcan in 2014 continued the trend of providing tools that allow geologists to concentrate on validating and improving interpretations. Users can rapidly build/create solids and surfaces for estimating the potential size of a specific horizon. Implicit modeling of complex 3D geological surfaces produces more consistent results, and block model outputs are ready for processes such as reserving.
Measurement while drilling information captured by drill rig automation systems was introduced into the modeling process in 2015. Pressure and torque readings recorded as holes are drilled can be visualized, analyzed to give a clearer account of the resource and improve coal recovery through improved blast outcomes.
Vulcan 10, due for release in the first quarter of 2016 will introduce further enhancements including new tools for splitting pit solids into scheduling blocks, variogram analysis, enhanced implicit modeling and working with large block models. Vulcan 10 will also deliver additional support for multi-threaded processors for up to 10 times better performance over the current version. The upgrades will see a significant improvement in the speed of block model scripts, block slicing, implicit modeling, grade estimation, attribute reporting and simulations.
Stay connected! Follow us on Twitter and like us on Facebook