Rio Tinto and Palantir Technologies sign enterprise deal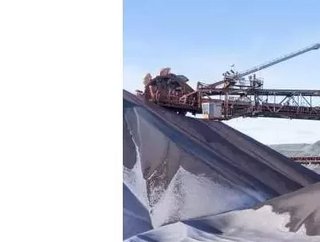 Palantir Technologies signs multi-year enterprise agreement for its Foundry Platform with Rio Tinto to drive digital transformation...
Palantir Technologies Inc. has signed a multi-year enterprise agreement for its Foundry Platform with Rio Tinto, enabling frontline and office workers to make decisions based on operational and transactional data.
"This partnership is an important step in our digital transformation; enabling fast-paced, forward-looking decision making across our operations leading to improved results in safety, cost and production," said Fay Cranmer, Rio Tinto 's CIO. "We are excited to work with Palantir in the collaborative delivery of digital products, with best-in-class data technology."
Shyam Sankar, COO of Palantir, said it was a significant partnership for the software company. "Our Foundry Platform has been used extensively to accelerate delivery and optimise value chains across a number of market sectors where safety matters."
Palantir Foundry is described as a platform "that reimagines how people use data by removing the barriers between back-end data management and front-end data analysis". Foundry enables users with varying technical ability and deep subject matter expertise to work meaningfully with data. "Anyone can source, connect, and transform data into any shape they desire, then use it to take action," the company claims.
The new multi-year partnership builds on a number of successful data integration projects explored last year across various business units including: transforming Borates to a digital business across the value chain; connecting people with data in Rio Tinto's underground operations; and assisting the company with the safety and well-being of its employees during the COVID-19 pandemic.
Rio Tinto's 'Mine of the future' programme, dating back to 2008, aims to equip frontline employees with intelligent tools that allow them to make decisions that improve performance based on contextual knowledge.
Driving its next phase of digital transformation is Rio Tinto's ambition to be net zero by 2050. "We have committed by 2030 to further reduce our absolute emissions by 15 percent and emissions intensity by 30 percent, on the back of a 46 percent reduction in emissions since 2008. This is a massive undertaking. And we will need new technologies and partnerships to deliver it," said Xavier Chalbot, Rio Tinto's Head of Strategy.